As recruitment marketing and hiring become more and more like traditional marketing, it's increasingly worth thinking about how broader trends in marketing might apply to talent acquisition. For instance, a lot of marketers in recent years have taken steps to centralize all of their social media activities, including posting, advertising, and measuring, into one streamlined system. This typically comes with an automation component, meaning that marketers are able to save time by scheduling posts in advance and gathering data on various campaigns automatically.
Given that recruitment marketing as a process is increasingly focused on social media channels like Facebook and Instagram—with the savviest companies even creating separate recruitment-centric pages on these channels—there's every reason to believe that the same kind of centralized, automated social media tool would be valuable to recruiters. Unfortunately, because marketing has historically had a monopoly on this type of function, many recruiters have found themselves in a position where their career pages are lumped in with the other social media channels, effectively creating a silo that cuts recruiters off from critical employer branding tools.
This kind of silo can quickly lead to disconnect and inefficiency. Why? Because recruiters and hiring managers are managing their social media advertising in a different location from their organic social media posting, making any sort of connectivity and coordination between these two functions unnecessarily difficult.
Luckily, SmartDreamers has a solution…
The Two-pronged Approach to Recruitment Marketing
Above, we mentioned the dangers of allowing disconnect to creep in between your paid and organic social media efforts. But what exactly is the value of close coordination between these two functions? Simply put, while your strategy for targeting and setting budgets for ads on, say, Facebook will be different from the strategy you use to push out organic content, each process can be used to add value to the other.
As a fairly basic example:
- You might find that a particular post is performing especially well organically in terms of conversions, and thus you might want to "boost" it to expand its reach.
- You might even decide that you want to create a banner ad using the same collateral (i.e. the same image, CTA, etc.), now that you know how effective it is at turning impressions into leads.
- You want to take note of ads that are performing particularly well with your target demographic for a particular position, and create more first-touch content for that demographic to post to your newsfeed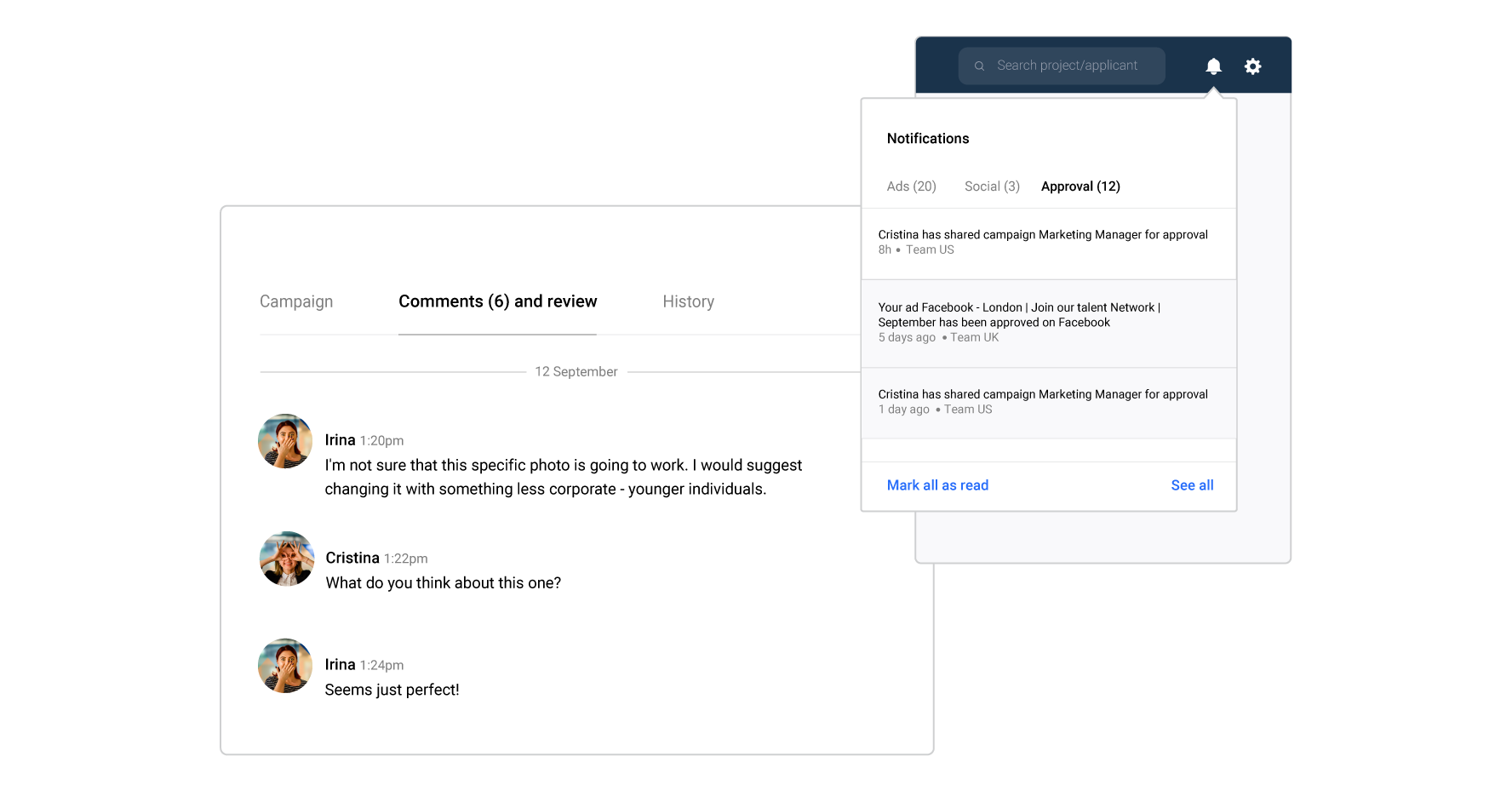 In this way, you can see how paid and organic social posts can and should be managed hand-in-hand as part of a broader, more comprehensive social media recruitment strategy.
This two-pronged approach helps put you in a position to shepherd potential applicants through the candidate journey from awareness all the way to actually applying. If your organic social media content can't fit neatly into your overall strategy for moving applicants through the pipeline, it's unlikely to provide the best possible results.
The Joys of Automation
Now, at SmartDreamers, we've been offering an automation solution that helps you manage your recruitment advertising on social media and other web channels—making it possible for you to attract and convert job candidates from across the web with just a few clicks. Until now, however, we haven't offered the ability to manage non-paid social media activity within the same platform. All of that changes with the release of our newest feature: SmartDreamers Social.
SmartDreamers social will give recruiters on our platform the ability to:
- Manage organic social content from the same centralized portal that already empowers their recruitment advertising activities.
- You'll be able to schedule posts across social media channels from one convenient location.
- Measure your clicks and impressions, all alongside your existing social activity on the SmartDreamers platform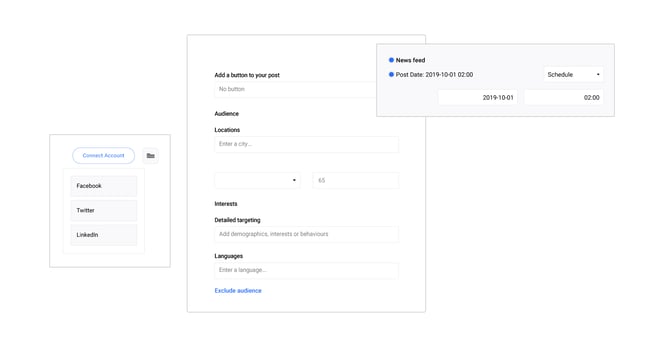 For employer brand specialists, this means closer connectivity and more synergy between these two activities than ever before. Why?
Because not only will incorporating automation into social media workflows save time and effort for recruiters who would otherwise have to laboriously post content, read and respond to comments, and gather data—it will make it that much easier to create strategic alignment between organic and paid content.
How Does it Work?
Hopefully at this point you're as excited as we are: but you might be wondering how, exactly, this new functionality is going to work.
In some ways, it's pretty similar to the system for advertising that you already know and love:
- you'll connect all of your career-centric social media accounts to our platform,
- from there you'll be able to schedule posts to go out in advance
- when you receive comments on those posts, you'll be notified within the portal, and you'll have the ability to manage those comments directly from SmartDreamers.
- once your post is live, you'll also be able to visualize any metrics or KPIs in which you have an interest.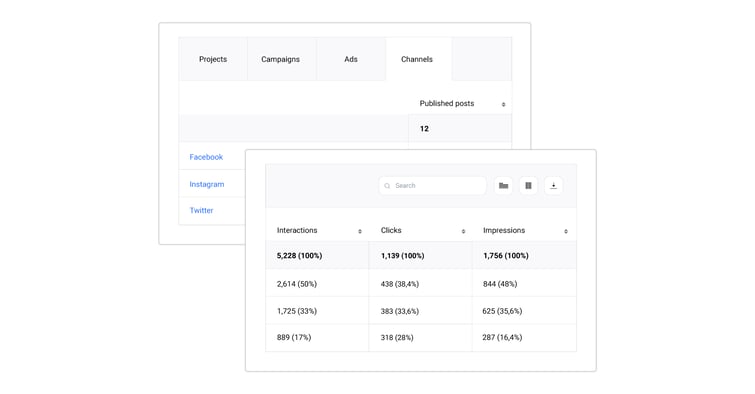 This means that you can identify the posts that get the most engagement and try to replicate your success—just as, by responding to comments from users, you can create even deeper engagement with your target recruitment audience.
Thus, with just a few clicks, recruiters and hiring managers can now track their earned engagements, select high-performing posts to boost, analyze social audience makeups to better target ads, actually place those ads, and engage with a host of other automated workflows that effectively integrate their paid and organic social media recruitment activities.
You can now seamlessly integrate social media posting into your larger recruitment marketing strategy, making it easier to turn platforms like Facebook into employer branding machines. Rather than managing your advertising in a way that has no bearing on your organic activity, you can specifically target members of your organic audience with paid advertising in a coordinated way, helping to move potential applicants deeper into your recruitment funnel with the added certainty that they're already meaningfully engaged with your brand.
If it's good enough for marketers, why shouldn't recruitment marketers and employer branding specialists benefit from the same kind of centralized workflows?