Employer branding has never been so important. With the shift in the job market to a candidate-centered focus, how you present your company, your EB, and your brand voice is of paramount importance. You need to position yourself as the employer of choice, so when passive job seekers decide they're ready to jump ship, they know where to look.
Your branding strategy is what helps increase the quality of candidates, reduce hiring costs, and retain the talent you already have. 86% of the workforce says they don't want to work for a company with a bad reputation, with former employees OR the public. That means it's your job as recruitment marketers to ensure that doesn't happen to your company.
How to Ensure your EB Shines Through your Job Listings
With an introduction out of the way, let's look at a few ways ensuring your EB shines through in job postings can help ensure you get, and retain, the candidates you want.
1. The job description is where you convince a potential candidate that they want, no need, this job. And that means it's where you want to focus on the reasons you are in fact the employer of choice for your industry.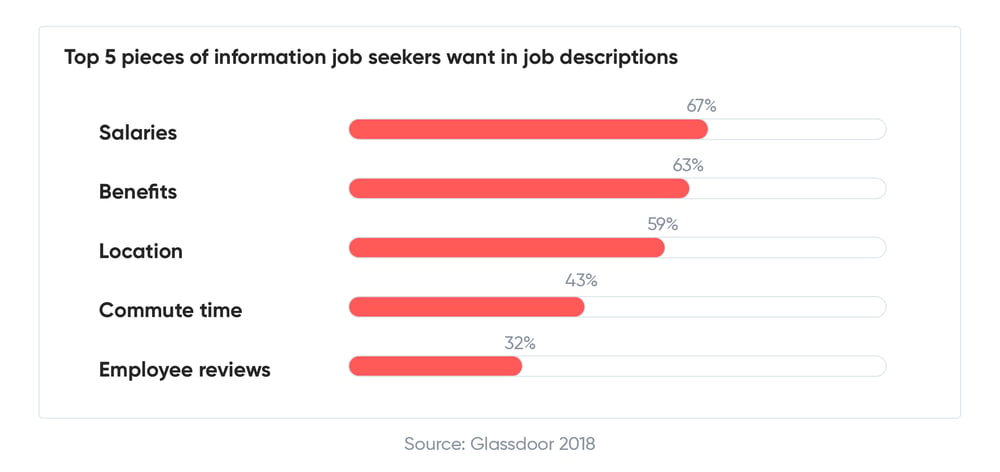 2. Not all candidates will be familiar with your social media presence. There are still folks coming to your careers portal or finding your postings on job boards who may have no introduction to your EB or EVP, so including enough branding to give them a taste via the description is a great way to be sure they know who they're dealing with.
3. Employees are more likely to stay at a company for longer if they start out with a great onboarding experience. And the job description is step one of the onboarding process. By ensuring your EB shines through, you're letting candidates know what they have to look forward to during, and after, their candidate journey. Living up to your EB throughout that journey is, of course, key to developing an employee for life.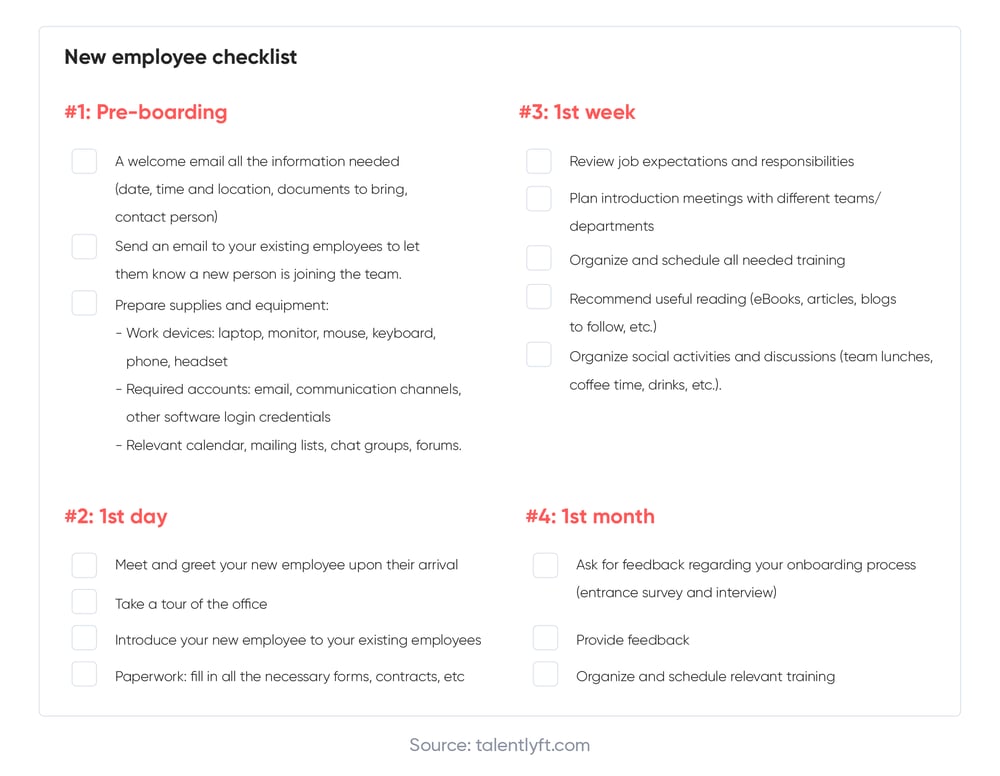 4. On average, you'll see applicants that are 50% more qualified if your company has a positive EB. If you're not engaging in social listening to monitor your brand, you should be.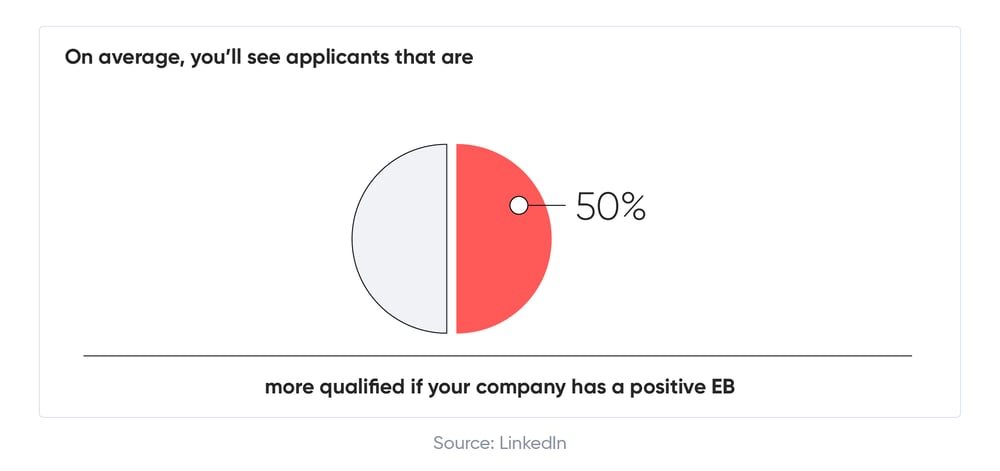 5. Every candidate should come into the interview process with a baseline knowledge of the company values, vision, mission, and culture. What better way to be sure you're providing them with that information right from the start than including it in your job postings? According to a recent LinkedIn survey, 75% of candidates will research your company before applying. Including aspects of your EB right in the job description they're looking at cuts down on the legwork they'll have to do. And who doesn't like being given a headstart on research?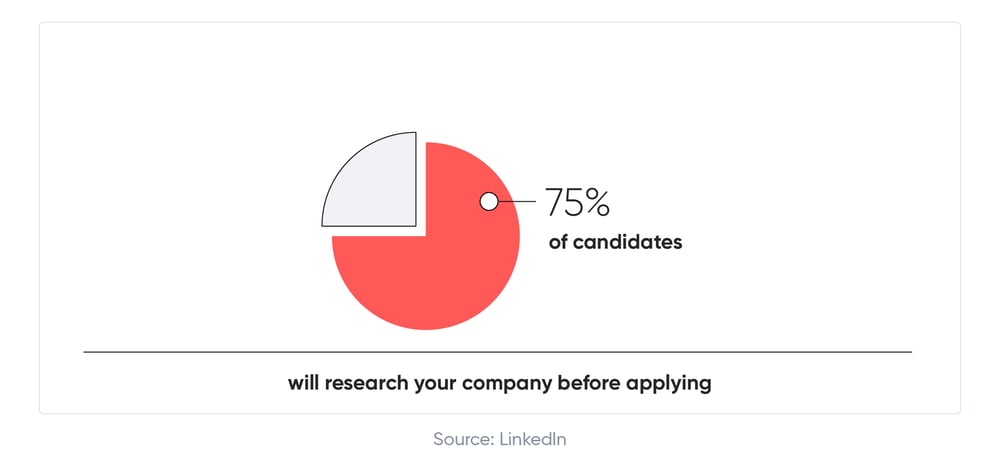 6. You know those applicants who really shouldn't have bothered? The ones with nowhere near the experience you're looking for, typos all over their resume, and absolutely no idea what your company actually does? Having a sample of your EB right in the description can keep many of those folks from applying. If they see that they aren't a culture fit before getting into the application process weeds, it saves everybody time.
7. Using your EB to inform your job postings lets you show who you are in the context of your company. How you feel about your company will naturally come out in any job description you write, no matter how impartial you think you're being. So instead of worrying about it, use this fact to your advantage by showing prospective applicants how much you truly love working there. This shows not only your human side, but it gives the candidates reading your description a taste of what they have to look forward to as well.
8. Put all your cards on the proverbial table. By showing potential candidates what it's like working in your organization this clearly, you're giving them a point of comparison when looking at other listings within the company. Maybe the other recruiter wasn't as energetic about spreading the EB this way, but your candidate will have already read your description and been infected by your good mood, which will carry over to every listing they look at.
So, what's the bottom line? Using your EB to inform your job listings accomplishes several things. It saves you time and effort sharing it later in the candidate's journey. It cuts down on the chances of receiving an application from someone who isn't a good cultural fit. And most of all, it gives you yet one more outlet to spread the good news about how awesome your company is!
Don't squander that opportunity. If you have a fairly conservative workplace, be sure that's clear so as to head off any flip-flop wearers. Or if you work for a quirky startup with an incredible office space in a converted warehouse downtown—put that quirkiness on display for all to see! The point is to infuse your otherwise boilerplate job descriptions with enough of a taste of your employer brand to whet your candidate's whistle and prime them to want to find out more. And once they've started their candidate's journey, you can continue wowing them at each touchpoint along the way, proving that the initial impression they got in that description was spot on.