Google search ads already have the potential to expose your brand to a large audience, but they are far from being the final word on Google's advertising possibilities. Search ads can be powerful, but, simply put, Google display ads are ubiquitous.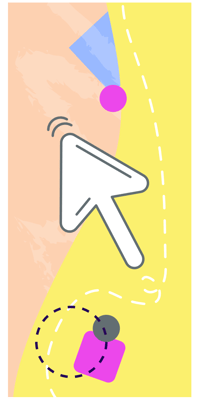 They appear on more than 2 million sites across the web, and an estimated 90% of internet users are likely to encounter at least some display ads as they go about their daily business. Since these ads are often displayed as banners on other people's websites, you might worry that they will go largely unnoticed. And while it's true that they're not always as visible as other types of ads, this is actually an advantage in some ways.
Because advertisers pay by the click, rather than by the impression, it's possible to spread awareness of your employer brand in a cost-effective way. After all, clicks may be the goal, but even those who don't click are seeing your messaging and encountering your employer brand—meaning that they might be more inclined to engage the next time they see an advertisement of yours.
The Basics
Okay, let's get reoriented. From a design perspective, and even from a strategic perspective, GDN ads are fairly dissimilar from sponsored search results. From a logistical perspective, however, they're not too different. You'll still use the Google Ads platform to set a budget and designate a target audience. These things will still reflect the realities of your recruitment advertising budget and the nature of your candidate personas, respectively. You'll be able to track your metrics and KPIs in more or less the same way using the same portal as you would use for search ads. More than that, the mindset (you might even say the philosophy) for these two distinct types of ads will remain fairly similar: try to reach your candidate personas where they already spend their time. The goal and platform are the same, but the specifics are different.
Different how? We're glad you asked.
Crafting Your Ad
One of the major practical differences between Google's sponsored search ads and its display network ads is that instead of conveying your message and embodying your employer brand with nothing but text, you're able to use visual content in addition to text and links. What does this mean for you as a recruiter?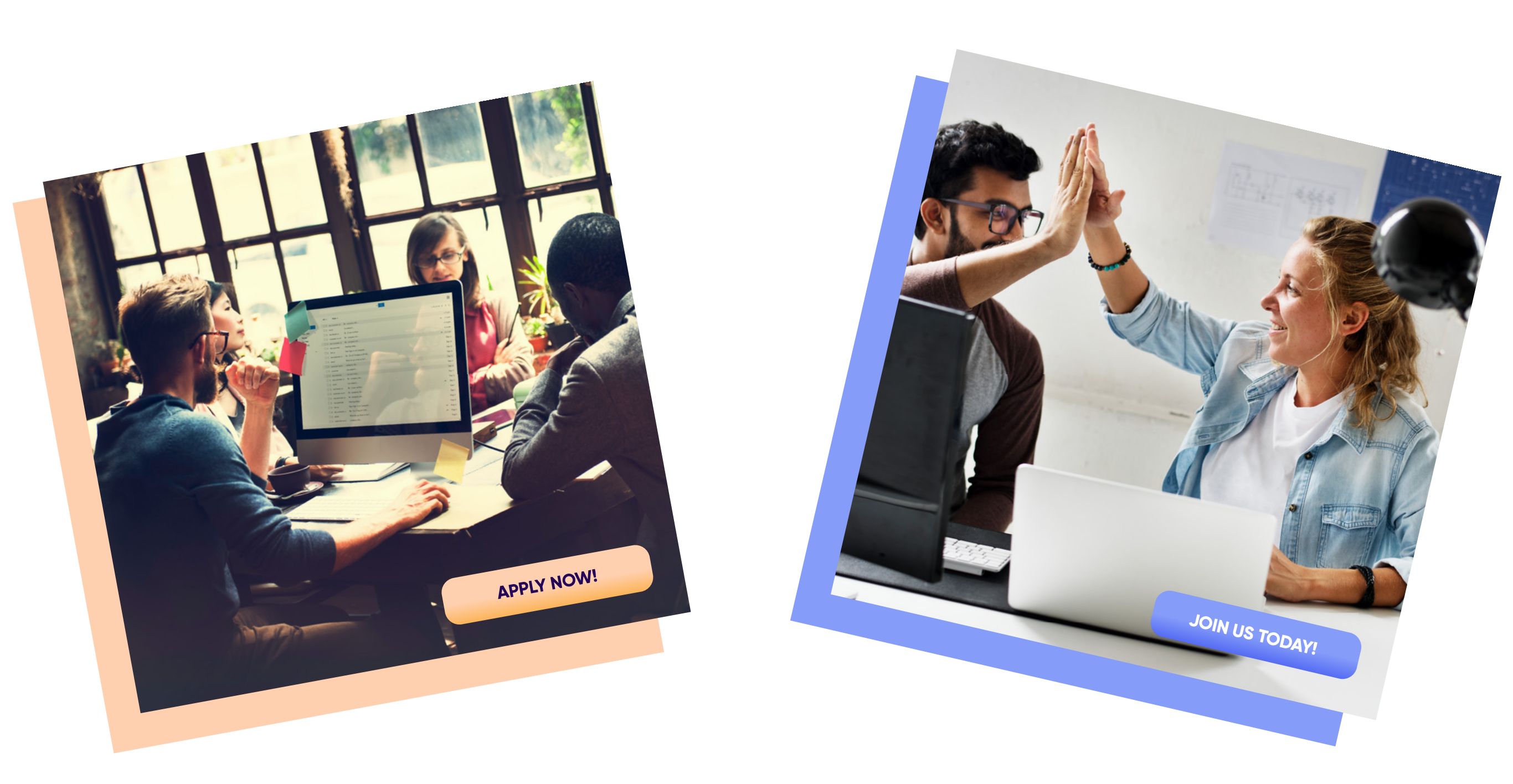 It means that it's time to get creative! Ads with attractive or eye-catching visuals tend to perform better than ads that rely solely on text—so think of these ads as a chance to express your visual brand in its most vibrant and interesting form. Remember, your visual content should be reflective of the story you're trying to tell about your company as a place of employment. This might mean showing pictures of your team engaged in their daily work, or an image of one of your employees being presented with an award (if your EVP is partially based on gaining recognition in your field). This content should reflect what you know about your candidate personas, but it should
also, be a clear manifestation of your EVP
Managing Your Placement
Just as Display Network ads have their own format that's distinct from that of the search ads, they also offer you a different set of options for targeting your audience and placing your ads. Here, Google gives you the option of:
either targeting users by specified topics and interests,
or managing your ad placement by specifying which particular web domains you'd like your ads to appear on.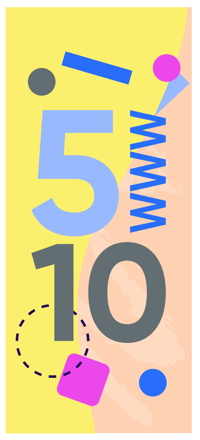 This second option might sound like it's a lot more work, but it gives you a level of control over how you're spending your ad budget that can be crucial to recruiting success. Once you've gotten a handle on your candidate personas (both active and passive), spend some time
researching their web habits and picking out five to 10 websites where either group would be likely to spend their time, then concentrate your efforts on those sites. As you track your progress, you can determine which, if any, sites are not yielding the desired results and switch them out.
You may have already gotten a sense in the preceding paragraphs of why this particular ad format might be useful for going after passive candidates (namely that you don't have to pay for what could prove to be valuable impressions).
Again, these passive job seekers might not click on your content the first time they see it, but if you're successfully conveying your employer brand and your employee value proposition (EVP) with your ads, even these candidates will begin to associate your brand with your business' unique culture, mission, and values. The key here is to make sure that your messaging for these two groups is properly segmented.
For active job seekers, you'll want your ads to link directly to landing pages for individual job postings;
For passive job seekers, you might be better off linking to a blog, or a newsletter sign-up—something that entices them into the top level of your recruitment funnel.