This is where it really gets fun.
Once you've got your campaign up and running, Google Ads offers a wide variety of metrics that you can define and track in order to measure the effectiveness of your ad campaigns.
These can be whatever KPIs are most valuable to your business, whether that means cost-per-click, cost-per-apply, advertising ROI, or any of a host of other possible metrics.
By monitoring these as you run your campaign, you can be sure that you're getting enough out of your ad campaign to justify the cost, and you can make adjustments as needed to improve your recruiting efforts. Though Google does offer a lot of mission-critical data through its performance tracking, it can come at somewhat of a high level of complexity.
Once you've found a way to cut through that complexity, however, it can be an invaluable tool as you continue to drive up applications and grow your talent pool.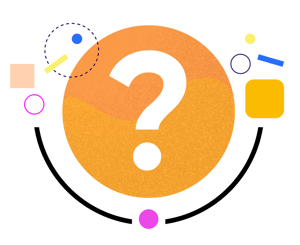 So, ask yourself: what are the most important metrics for your recruiting
efforts? If you're just trying to grow your talent pipeline, you might be
looking to track your click-rate and conversion-rate on ads that link users to a newsletter or e-mail sign-up, as well as tracking the number of impressions you're receiving. If you're trying to increase your application rate, you might be more interested in simply tracking the number of applications you've received via your ads.
As you continue to use the platform over time, you might keep tabs on your cost per click for each ad that you're running, to see if it's trending up or down over time. If it's on the rise (or was high, to begin with) for certain ads, you may want to revisit them or even take them out of rotation. After all, once your recruitment-specific KPIs have been defined, you can easily assess which of your ads are best supporting your goals and focus more of your budget on those, potentially improving your ROI in the process.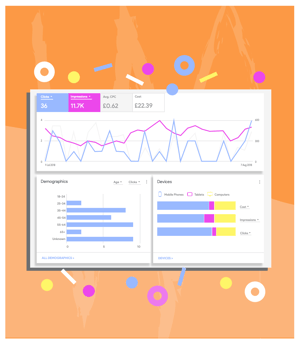 Of course, tracking your progress and success is a vital part of any recruitment marketing campaign, but with Google Ads, it is especially crucial. As you might have figured out by reading about the platform
above, success on Google Ads tends to be a function of trial and error. These ads can be tricky to get right on the first try, and they can easily become costly corporate albatrosses.
One of the best ways to ensure that this doesn't happen is to enable Google's conversion tracking functionality on your website. By embedding a few lines of code into the web pages on your site that signal conversions (the "thank you" page after an application is submitted or after someone has signed up for a recruitment newsletter, for example), Google can help you figure out which ads and which individual clicks are driving the most helpful traffic and creating the kinds of conversions that you're looking for.
With these capabilities in place, it'll be much easier to determine your Google Ads ROI and address any issues that may crop up.
Unfortunately, many businesses fail to implement this kind of tracking, and the result is often less efficient recruitment advertising efforts.