Over the last decade, retail sales and jobs have continued to grow.
In the US, sales have been growing steadily since 2015.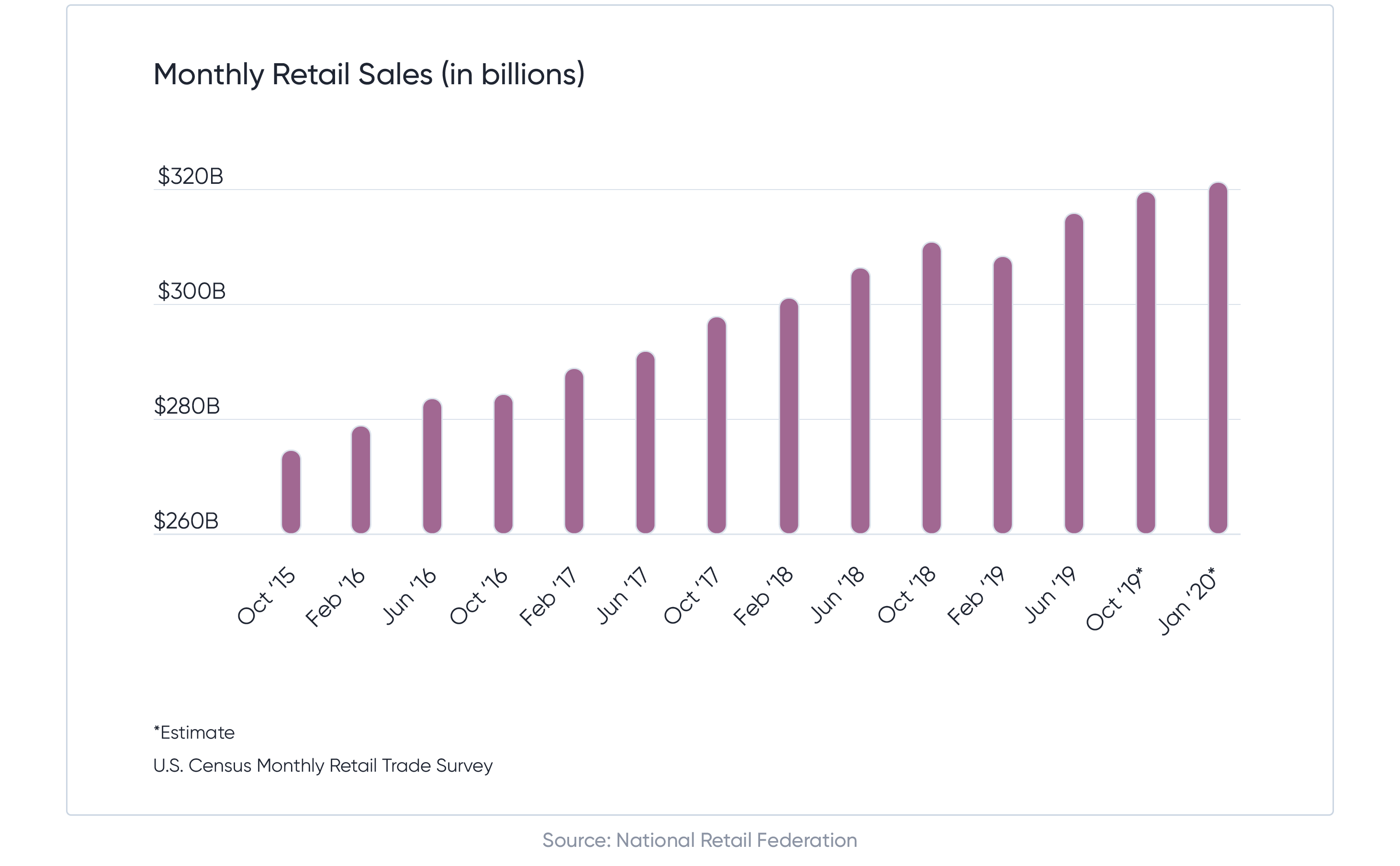 But this growth story has something to hide: lots of struggles on the hiring side.
If you're working in HR or employer branding for a retailer, then I bet this looks familiar to you.
This is why we'll go a bit deeper into the subject today.
We'll start by understanding what makes recruitment and employer branding so challenging for retail and present you with some inspiring companies' stories.
So follow me.
Specific Hiring Challenges in the Retail Ecosystem
Every vertical has its own specific hiring issues. Let's see which are the characteristics of retail.
The biggest pain in retail is the high turnover rate (surpassed only by restaurants). Data shows turnover rates as high as 60% in retail (according to the US National Retail Federation)
A short translation here: if a retail company would have 100 employees, it means that 60 of them would leave the company within a time period...And this is a huge liability.
This translates into a lot of pressure in building an employer brand, recruitment advertising, lots of money spent on onboarding and training…
But let's go a bit to the roots of this huge turnover rate:
• Low wages for blue-collar employees, because most of them are entry-level jobs that do not need a lot of skills. This makes them migrate a lot among jobs.
• Employees feeling overworked
• Low unemployment rates, when unemployment is high, people care more about job stability. This means your next hires are already hired.
• Difficulty to climb the career ladder
• Students are often taking low-entry job offers until a better job offer comes their way
• Low barriers to exit: this is a very competitive market, with a high job offer, the skills can be easily transferred in a similar job in retail, this means it's easy to find work. So we've got a high job offer, and also a high demand for jobs (from both active and passive job seekers) - this relates to the above issue: low salaries. This is what's happening in the free market.
Proven Fixes to Hiring Issues in Retail [with Examples in the Market]
Yes, it's tough.
And it's hard to change the status quo in retail.
But, that 60% turnover rate can be decreased. In the end, that's an industry average. It means some companies out there manage to outperform.
It's time to find out how.
1. Build a strong employer brand narrative
A great employer brand doesn't just attract top talent – it influences the employees' retention as well.
Organizations that effectively deliver on their Employer Value Proposition can decrease annual employee turnover by just under 70% and increase new hire commitment by nearly 30%, as per Gartner.
So, if you want to bring down your turnover rate, you must build a strong employer brand and it should be consistent from the inside out.
With annual revenue of $2 bn+, Zappos (major online shoe and clothing retailer) employs 1500+ people in the US. In 2009, Zappos was acquired by Amazon Inc. for 10 million shares of Amazon stock, which, at the time of the closing, was worth circa $1.2 bn.
Their mission: providing the best customer care possible. And they're nailing it: no call scripts, no minimum number of calls per rep per day, and call times are unlimited.
Now, let's look a bit at their employer branding story: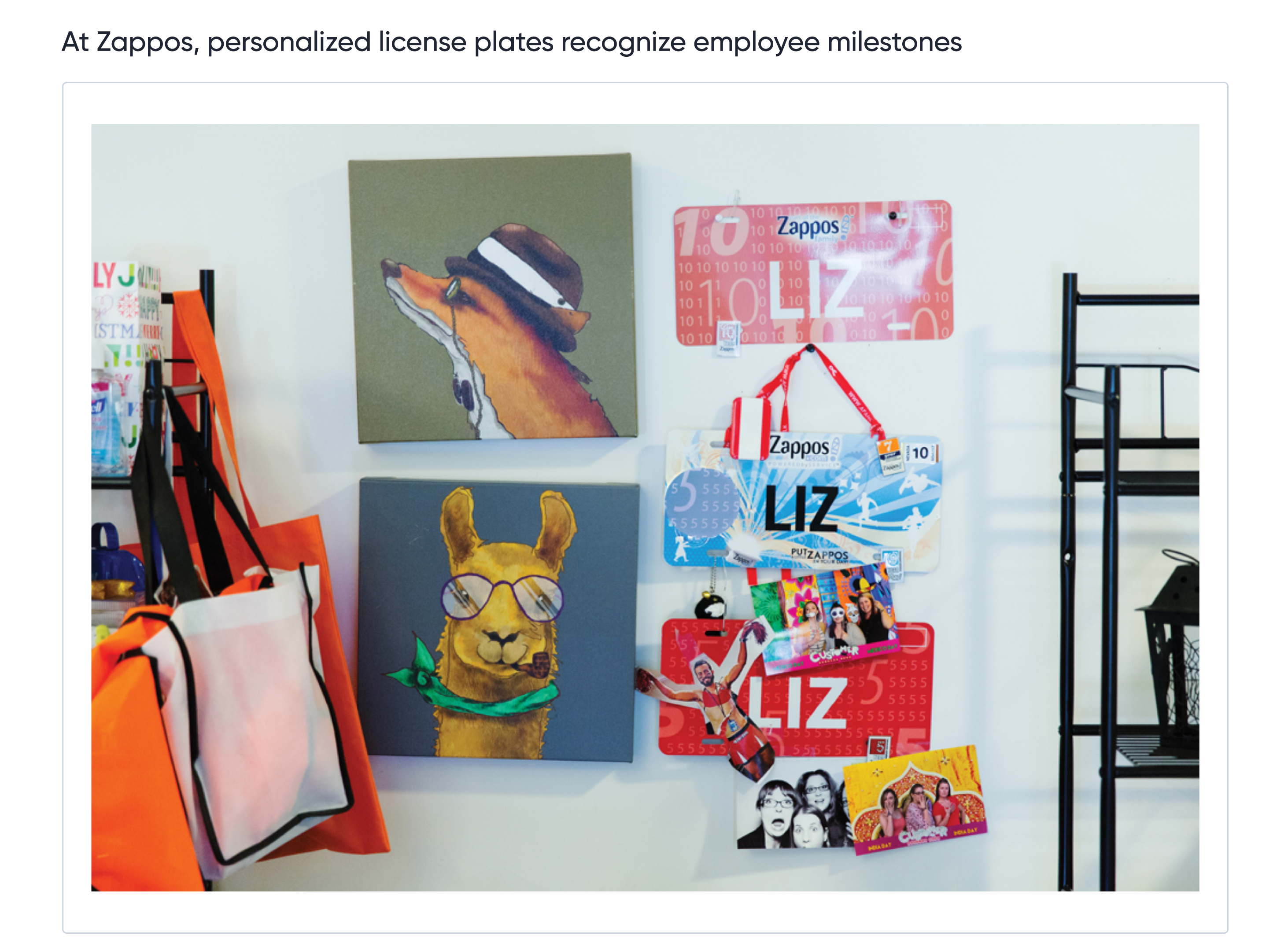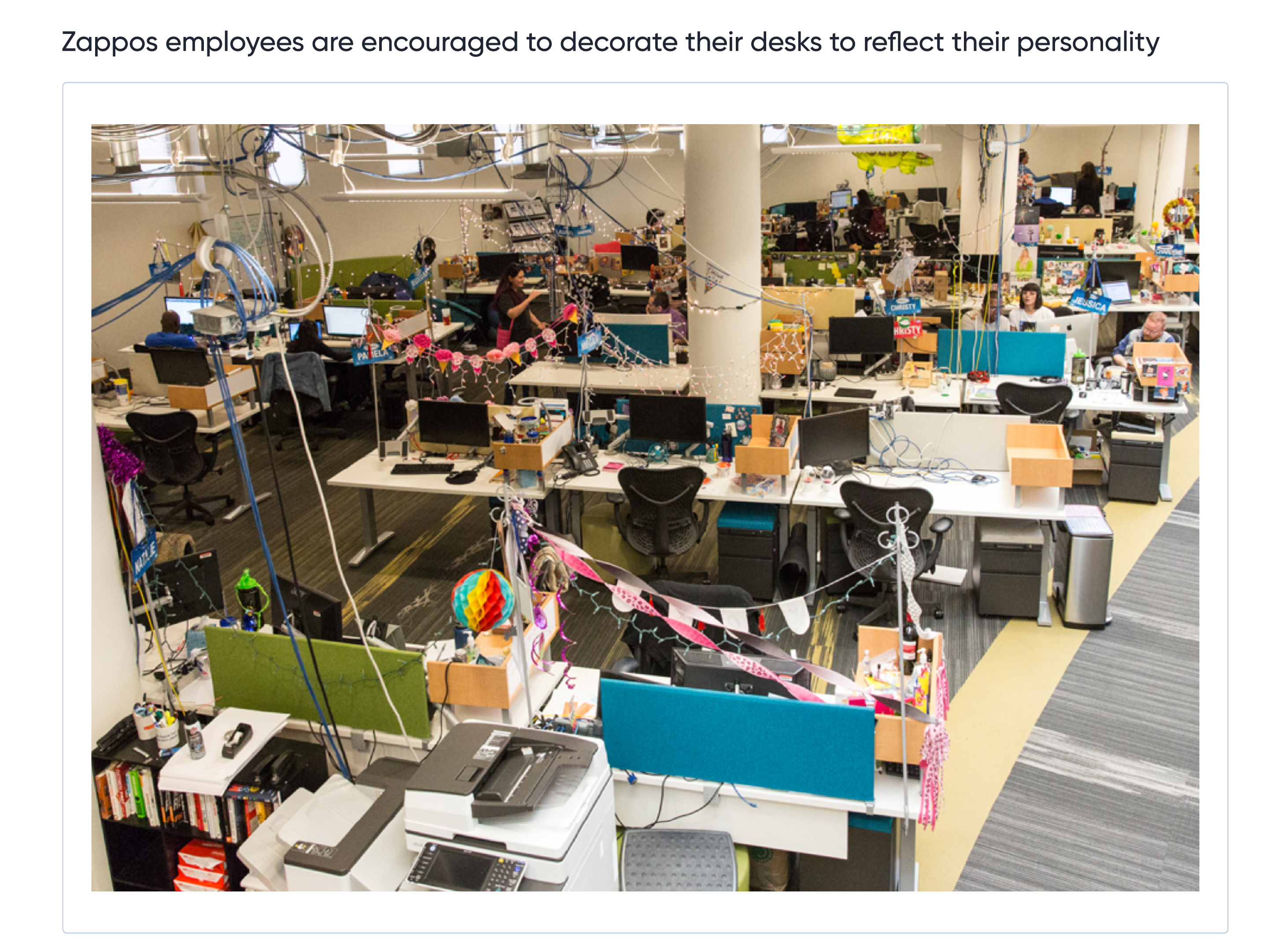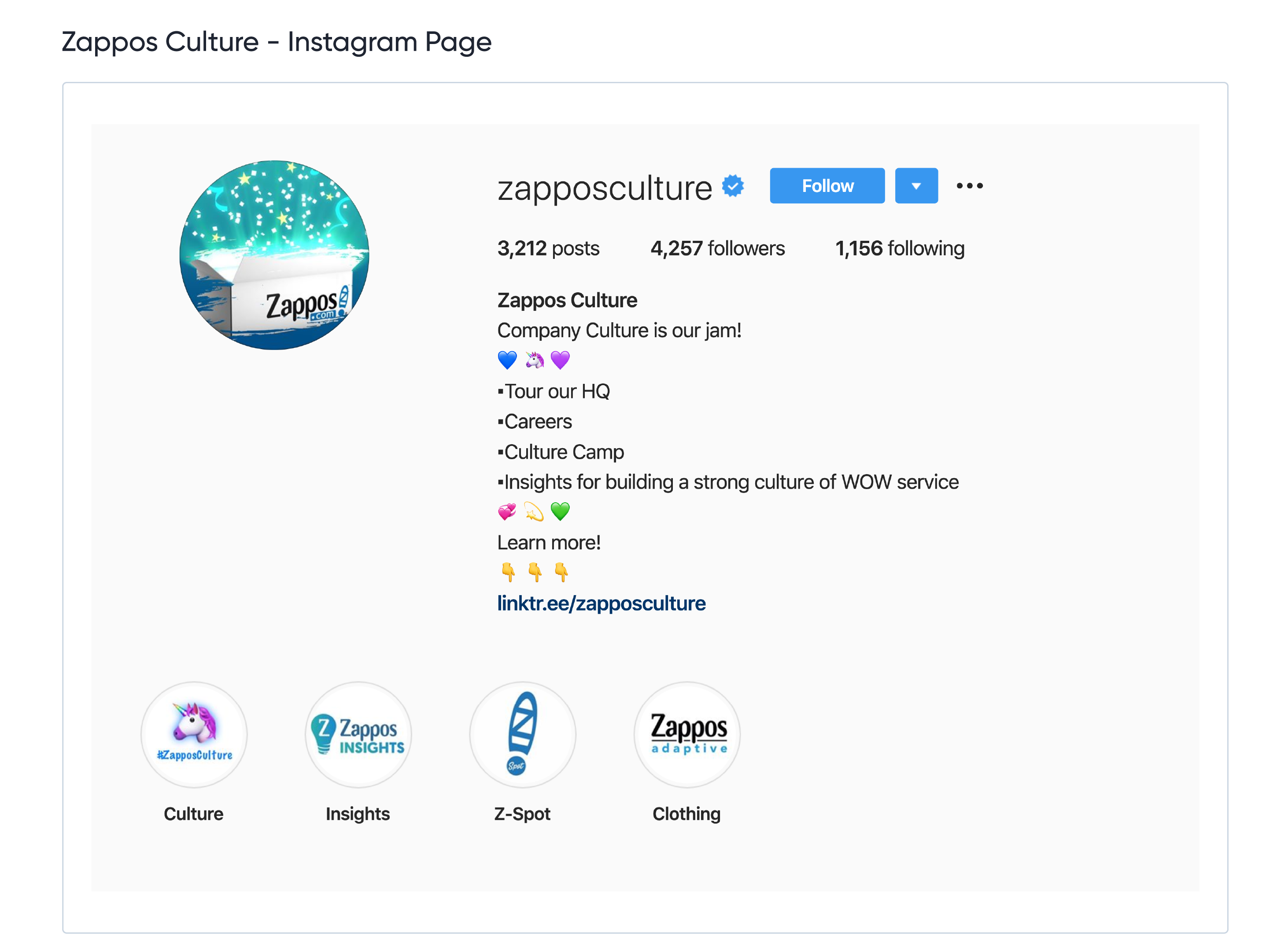 The Zappos employer branding success story relies on:
• Creating a desirable workspace
• Finding ways to share the employee voice
• Authenticity
• Employees are as important as customers
Just take a look at their brand book to convince yourself.
Now, let's move a bit to Northern Europe.
According to Randstad, retail was ranked 14 out of 15 in the sectors respondents would like to work in, globally.
But in Sweden, retail ranks 4th! This is because leading Swedish retail groups like IKEA or H&M are having strong employer brands.
IKEA is very much admired because of the values they manage to prove:
• strong leadership
• environmental and social awareness
• job security
• financial strength
• pleasant working environment
• good work-life balance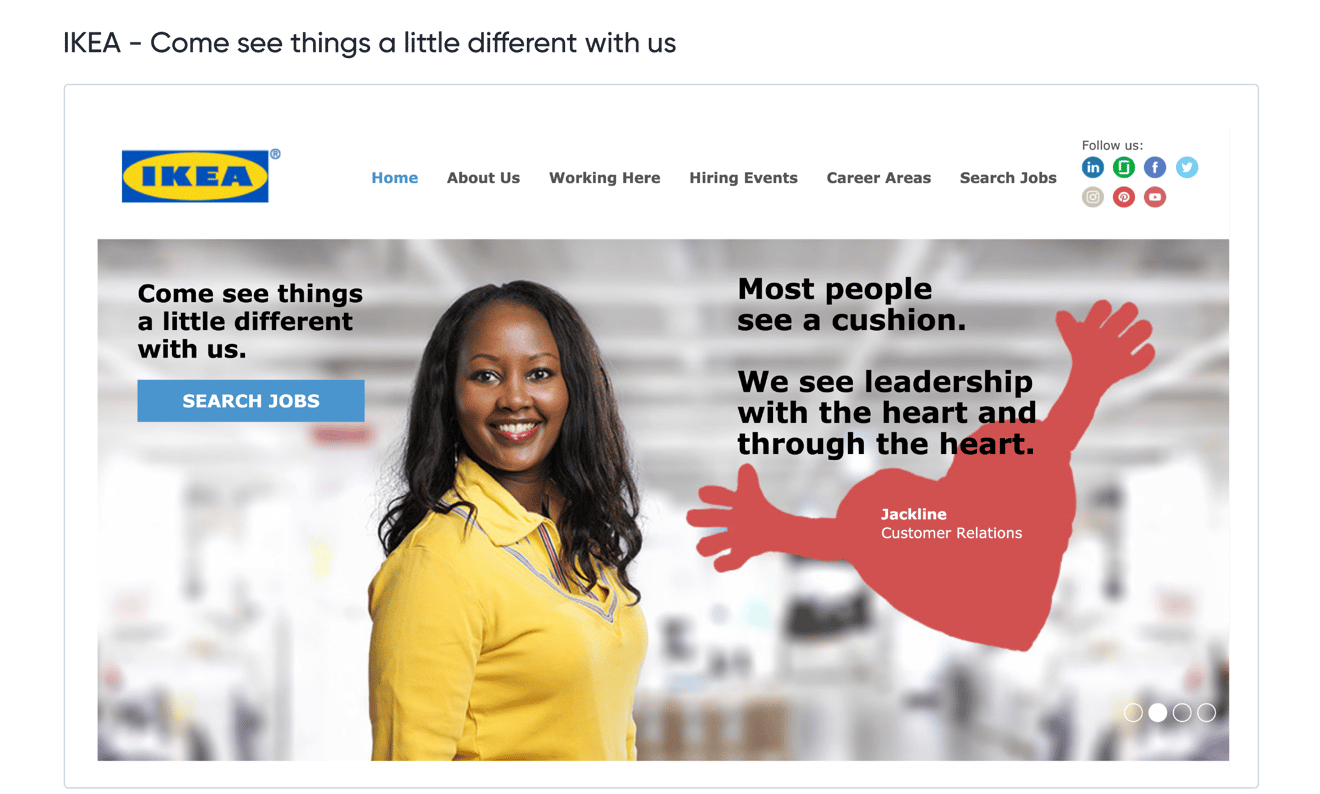 Another inspiring story comes from Aldi, the German family-owned discount supermarket chain with 10,000+ stores in 20+ countries.
They faced struggles when hiring graduates on the UK market, despite offering the highest published graduate starting salaries in the UK.
Aldi teamed up with HR expert Penna to rethink the employer branding strategy, that openly advertised the hardworking and efficiency required for successful candidates.
They started with a recalibration of its graduate website, adding interactive content that would funnel la crème de la crème. Meanwhile, the candidates were also introduced to Aldi's way of doing things and the company's values.
The outcome: graduate applications up 150% on the previous year.
2. Increase salaries
You might realize your ROI won't decrease.
How so, you might ask.
An increase in salaries might reveal greater productivity, increased sales, lower budgets for onboarding and training.
Back in 2015 Walmart raised its hourly pay to $10. The outcome: sales grew by $5 bn.
3. Sponsor a local event
From charity to sports and cultural events, sponsoring a local event could strengthen your employer brand. Make sure to involve your current employees, as brand ambassadors.
4. Craft a good candidate experience
Candidates who are satisfied with their hiring experience are 38% more likely to accept a job offer, as per IBM research.
Candidate experience begins before a candidate applies for a job. In its study, IBM reveals that 48% of recent job candidates said they had previous interactions or relationships with the hiring organization before they applied for a job.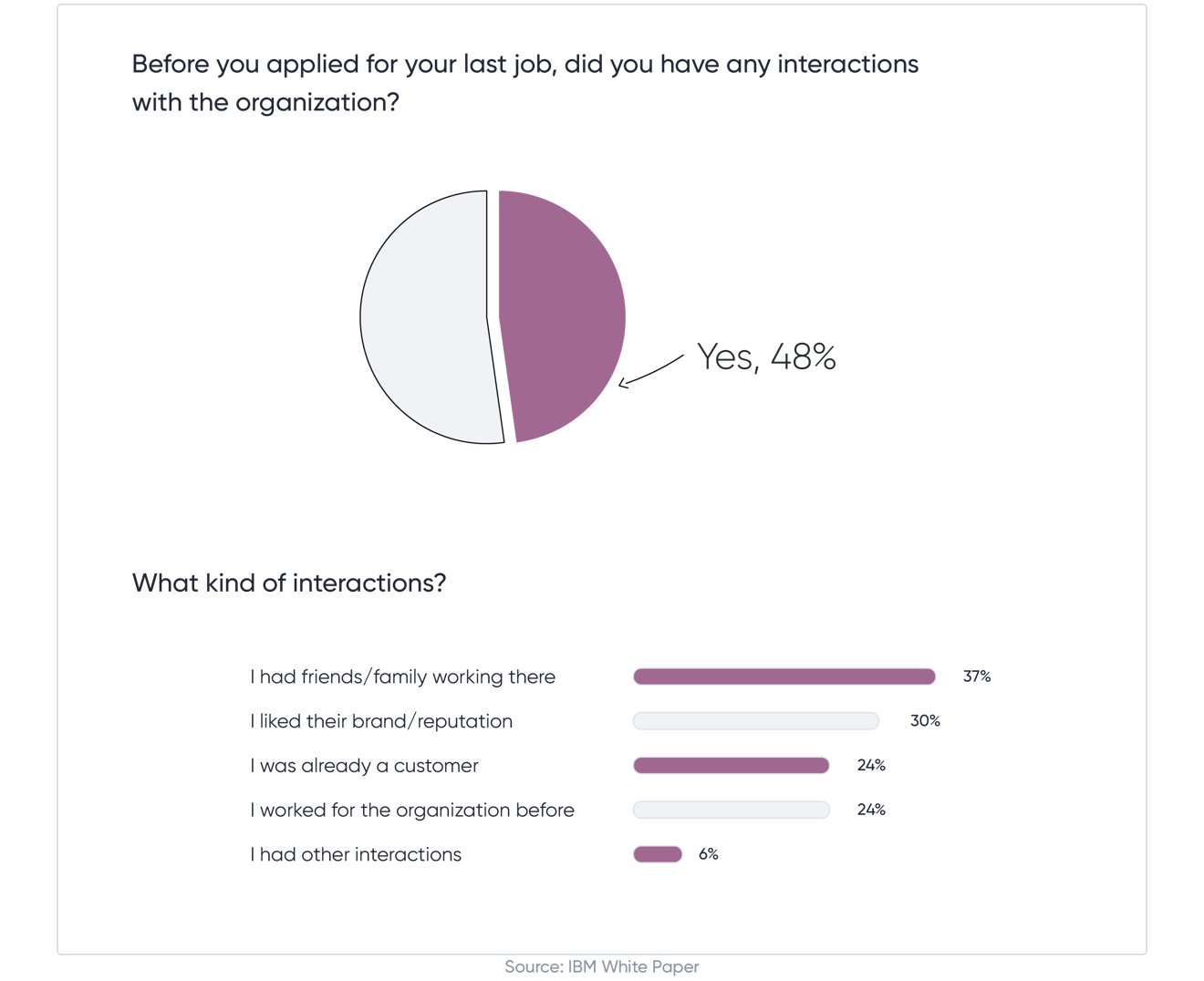 Let's not also forget that many times, your employees are also your customers. This is why you need to focus a lot on designing a good candidate experience and strengthen your employer brand.
Now, let's go back a bit to Zappos and how it achieved a 97% satisfaction score for its candidate experience.
While rethinking its customer service representatives selection process, Zappos wanted to create the same "wow" experience for their potential employees, like the one they're offering to their potential customers.
Meanwhile, Zappos wanted their candidates to be faced with the values and company culture.
The solution: online application experience infused with various elements ranging from situational judgment tests and introductory videos to a personality questionnaire, cultural fit test, and skill tests.
A candidate feedback for process: "It was the most interactive yet honest application process I have ever been a part of. The whole thing truly gives you a sense of what type of company Zappos is".
5. Automating recruitment advertising for blue-collar jobs
Recruitment marketing automation can save lots of recruitment budget if managed and tracked properly.
Auchan, the global retailer, with a presence in 15+ countries in Europe, Africa, and Asia managed to:
• increase by 143% its blue-collar applications
• increase engagement by 75%
while automating its recruitment marketing on the Romanian market (10k+ employees).
How? Auchan partnered with SmartDreamers in 2018 to boost their employer brand and roll out consistent monthly job promotion campaigns each month.
The messaging focused on giving the brand a face as in the Auchan employees and their work stories.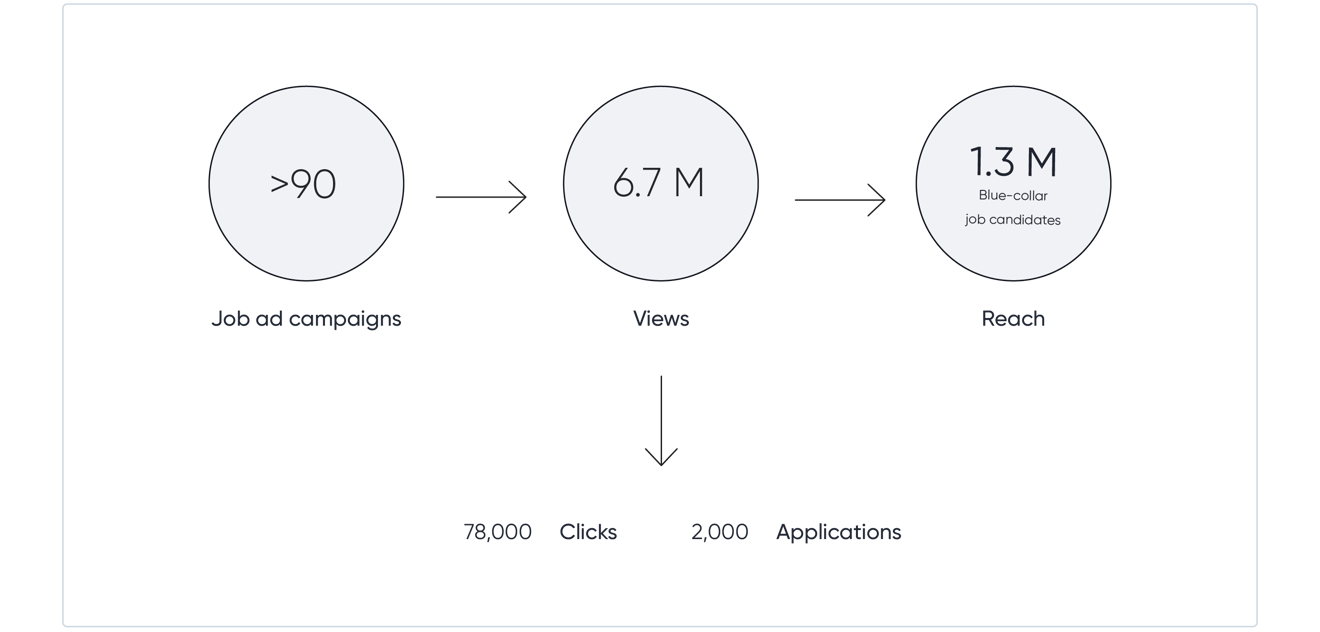 More details here.
Conclusions
The high turnover rates in retail shouldn't freak you out.
It should make you embrace change, be bold and create an authentic brand that cares for both their customers and employees.
I think that the phrase below, from Zappos' culture book, kinda sums it all:
Culture is Happiness: "Great culture leads to employee happiness. The same way a toxic culture leads to unhappiness. Happy employees means higher engagement, profitability, and low turnover."