Following the Rio Olympics in 2016, it seemed like there was a surge of interest in Brazil as a business destination. As the largest country in Latin America, it boasts the world's 8th largest GDP, and more than two dozen of the world's 2,000 largest companies call it home.
From a recruitment marketing perspective, Brazil's web browsing habits are worth getting excited over. In 2014, fewer than 50% of Brazilians had internet access. By 2017, that number had increased to 66% (thanks in large part to government efforts to bolster internet penetration), meaning that almost 150,000,000 of the country's residents were online, making it the world's fourth largest internet user by population.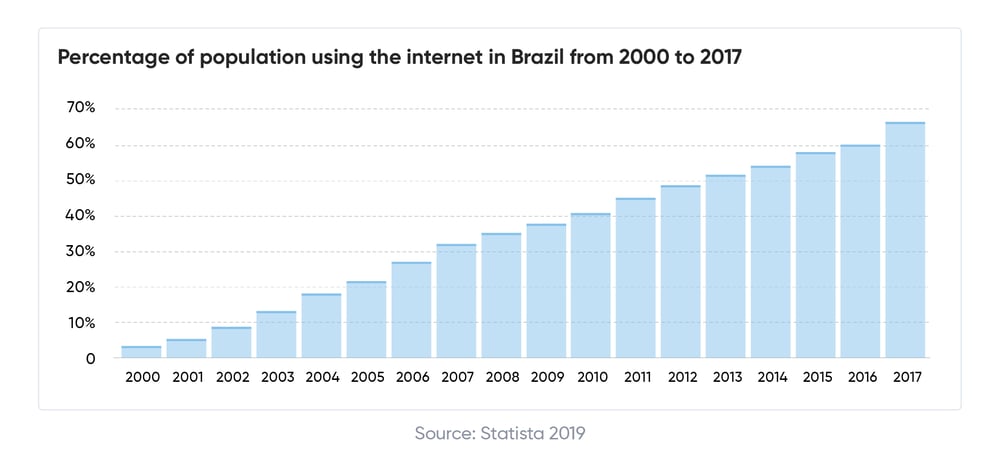 Not only are these users connected to the web, they're enthusiastic about it: three-fourths of Brazil's internet users use it for four to five hours per day, while social media users, as of a few years ago, were spending 3.8 hours per day on social platforms. We've extolled the virtues of using social media to recruit active and passive candidates many times before on this blog, and Brazil offers a great example of why that can be so effective.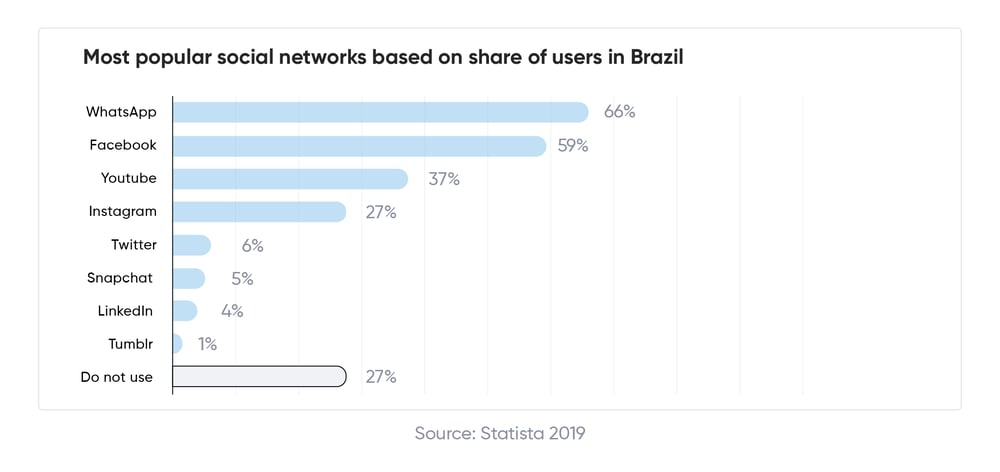 The question remains, however, which channels should recruiters utilize to attract, source, and convert their candidate personas?
1. Facebook
It may not come as much of a surprise that the world's largest social network is also Brazil's largest social network. What might be surprising, however, is that in Brazil Facebook remains a destination for younger internet users, with more than 90% of users aged 15-32 having signed up for Facebook. Contrast this with the United States, where Facebook's younger users are increasingly being drawn away by apps like Snapchat.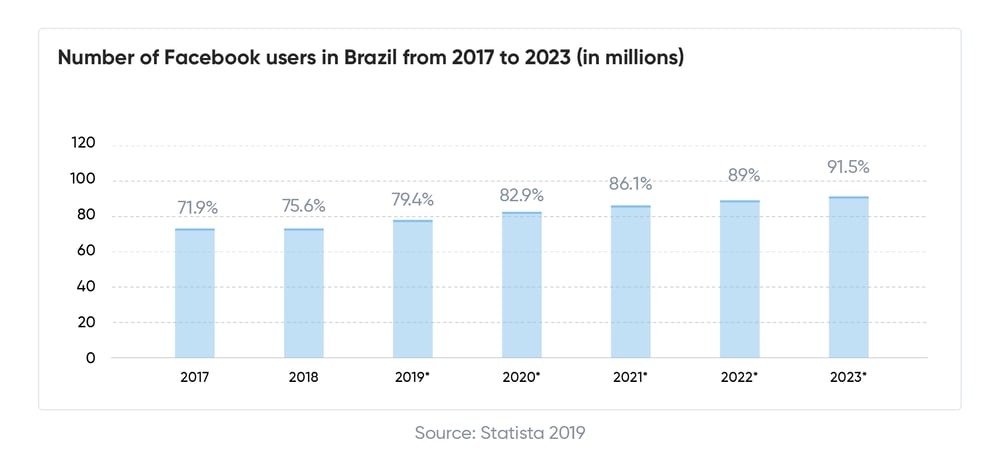 • Facebook can be a powerful tool for reaching younger Brazilians with your employer brand (through employment-focused content, ads, and sponsored posts).
• Brazil's labor laws are so strict, even among tech companies and startups it's less common for workers to seek out things like stock options, focusing instead on salaries and benefits. If you present your employer brand and EVP in a way that reflects this reality, Facebook can be an extremely useful tool for familiarizing potential applicants with your business.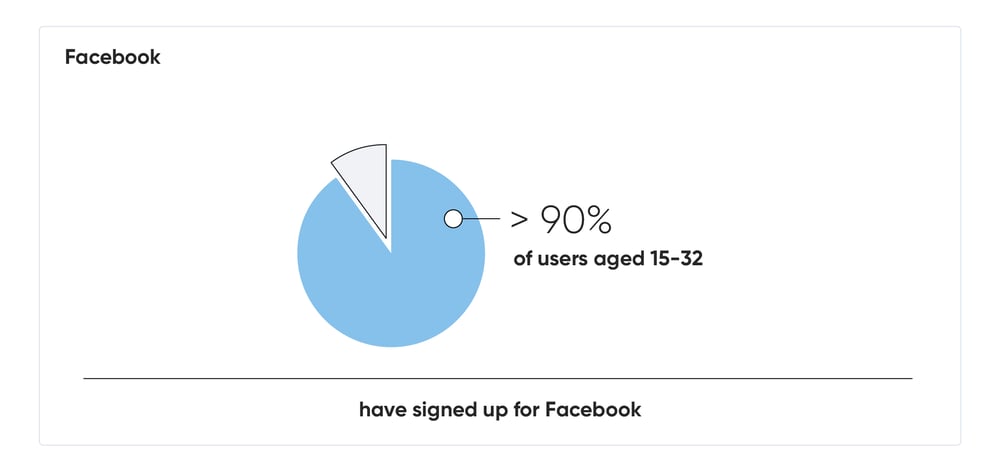 2. Facebook Messenger/WhatsApp
In addition to having a large number of internet users, Brazil also has a relatively high rate of mobile phone usage, meaning that recruiters can gain a hiring advantage by focusing their efforts on mobile experiences.
Facebook Messenger
For our purposes, one of the key focal points here is that Facebook's standalone messenger app ranks, on its own, as one of the most-used platforms in the country.
HubSpot, found that open rates and click rates were actually much higher in Facebook Messenger than e-mail, meaning that more users would (in the case of recruitment marketing efforts in particular) be more likely to engage with employer branded content, absorb messaging about your EVP, and ultimately submit a job application.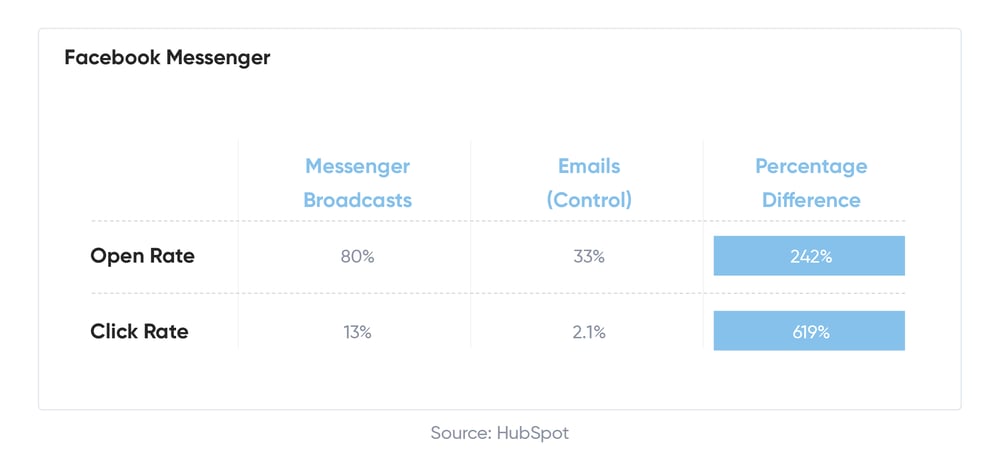 The fact that Facebook Messenger is so prevalent in Brazil makes this market an ideal venue for continuing to test this supposition.
WhatsApp
The other key focal point is WhatsApp, which actually boasts even more users than Facebook Messenger. Today, 96% of Brazilians with access to a smartphone use WhatsApp as their primary method of communication.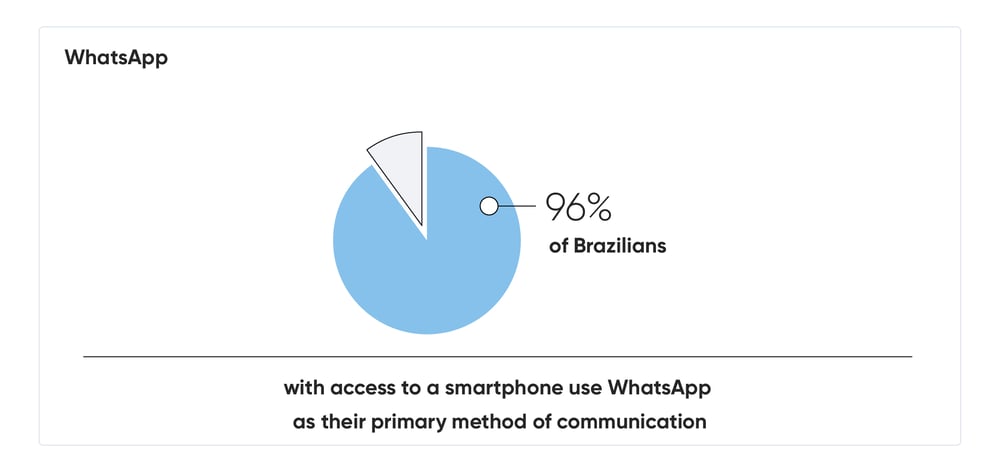 It lacks the potential for integration with Facebook that Messenger has, but it can be used (to considerable effect!) in exactly the same way. Again, it's widespread usage among mobile phone users (and mobile phones' widespread usage among Brazil's population) means that both passive and active job seekers are likely to be using this app regularly, making it an ideal venue for promoting your employer brand and familiarizing potential applicants with your unique EVP.
4. YouTube
While not technically a social media site per se, YouTube is another of the most-used web apps in Brazil, and as such it can be an extremely useful tool for promoting your employer brand and attracting job candidates.
• you are able to tell vibrant, colorful stories about your company, your brand, and people that would be difficult or impossible to convey in text- or image-based ads;
• you can highlight your employees and their experiences working with your company, giving potential applicants the inside scoop into what life would be like if they took a job with you;
• because this type of advertising goes through Google's AdWords platform, you typically only pay for clicks, rather than impressions—which can be a huge boon when going after passive job seekers who might not engage with your brand the first time they encounter it.
5. Instagram
Last but not least we come to Instagram. In the past few years, Instagram usage has really grown in Brazil. More than that, it's still thought of as a platform that hasn't reached a saturation point with corporate advertising.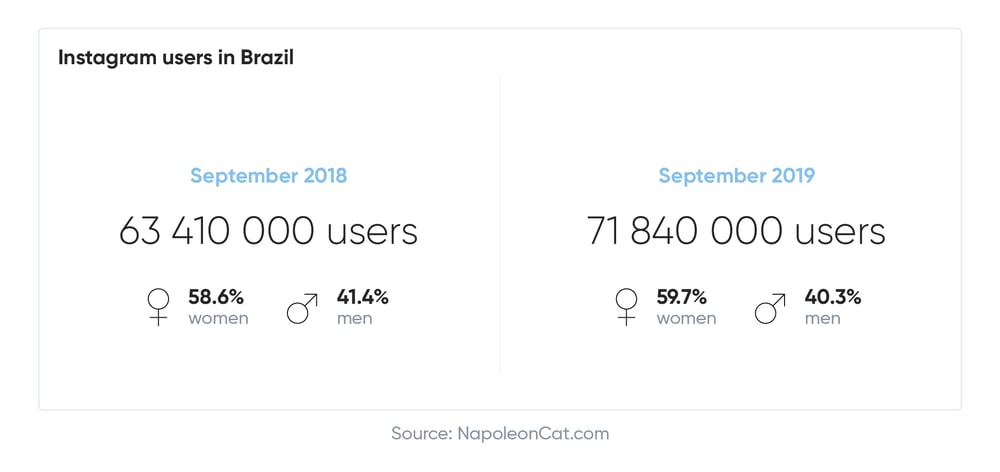 Thus, this site's growing popularity makes it another viable option for going after passive job seekers. Because Instagram is now owned by Facebook, it shares Facebook's ads platform, meaning that you have a high degree of freedom and flexibility when it comes to targeting your ideal job candidates and crafting an ad that displays your employer brand to its best advantage. In this way, you can begin to build a reputation and a modicum of trust in this exciting, expanding recruitment market.