Business process outsourcing, or BPO, is a dispersed industry by nature. As such, operations need to be agile, lean, and able to scale up to meet demands with little or no notice. When you combine those needs with the fact that the primary demographic of BPO workforce being Generation Z (18-25 years old), you start to see the complications in hiring for this industry.
BPO is also a large-scale global industry with a value of 23.6 billion USD in 2018. There are some key factors to success in the industry:
- The ability to segment your potential candidate audience appropriately for your immediate needs, midrange needs, all the while maintaining stability in hiring for the long haul.
- Segmenting by geography (where is your call center?) and language (what segment of your customer base will they serve?) are of primary concern.
- Improving the reputation of the sector as employers of quality by revamping their employer brand and highlighting the aspects of their EVP that make them stand out.
As you probably guess by now, recruiting marketing automation is the missing key that will unlock a successful BPO recruitment campaign. And with all the channel options available worldwide for spreading your employer brand via recruitment marketing automation, we've combed our resources to find the top channels for BPO talent acquisition.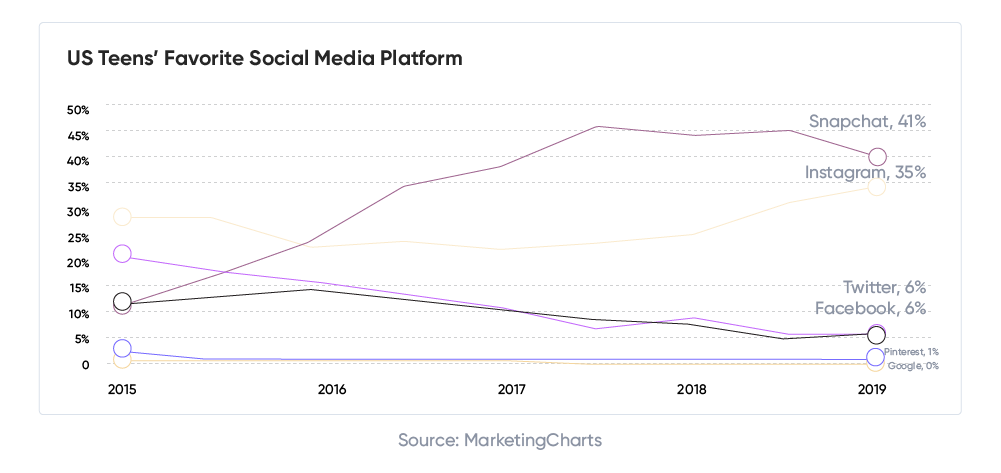 Instagram for Visual Branding
With 250 million global users in the 18-25 cohort, Instagram is one of the strongest options for advertising as well as creating an engaged following of your potential BPO applicants. Being image-based, with room to stretch your creative legs via creating Stories, this channel is ripe for content displaying your stellar EVP.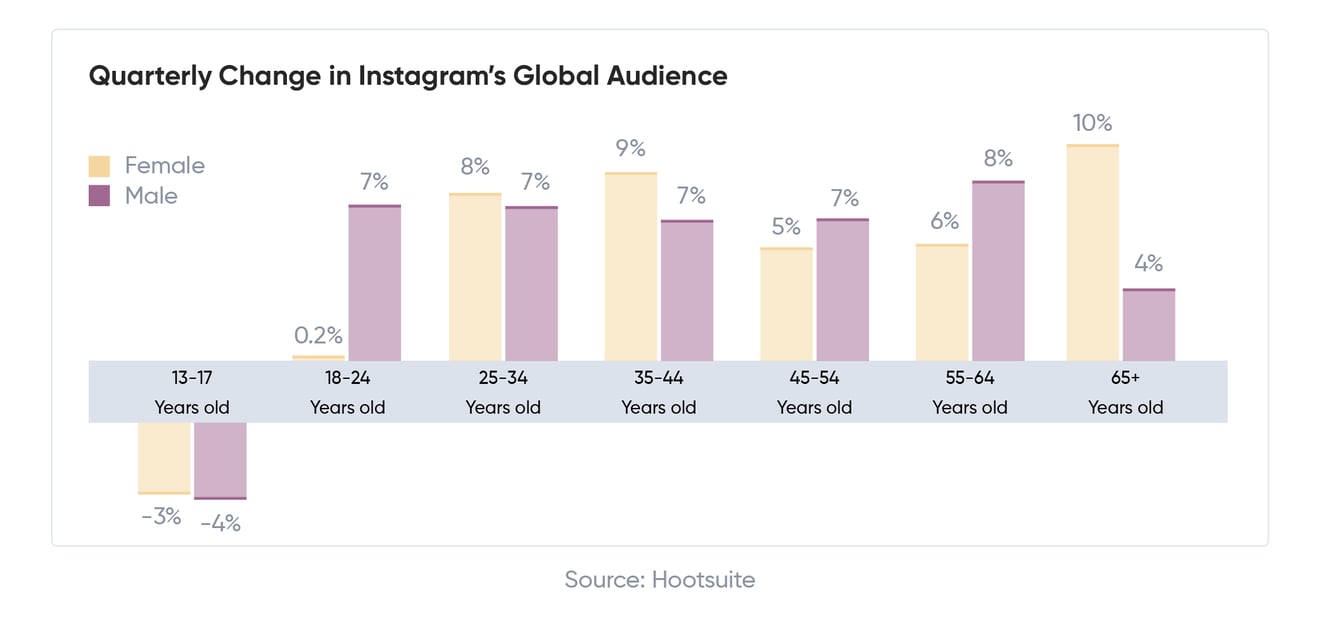 Convey your branding by way of pictures of happy employees enjoying your career development options, or working collaboratively to solve a pressing client issue. Or maybe give a group of those employees control of the account for the day and have them post candid photos from around the office, along with captions that describe a day-in-the-life (keeping it all in brand voice, of course).
Snapchat Lets You Show Your Quirky Side
While not the largest network, with ~100 million 18-30-year-old users globally, what Snapchat offers is unique enough to warrant inclusion on our list. The overall feel of this app is light and playful, a far cry from say LinkedIn with it's stuffy, executive ethos. That positions Snapchat as the place to let your hair down and show the playful, fun side of working for your organization. And by scheduling posts ahead of time, you can keep your audience engaged even while you're working on posts for another platform, or interacting with commenters on your last post.
This is another place that user-generated content is a excellent way to show potential applicants how much fun they can have working with your team and to showcase the amazing EVP you have to offer. Have career development workshops? Make flashy signs and have the group display them for the camera. Everybody get a barbecue on a particular holiday?
Pass the camera around for candids then Snap it up!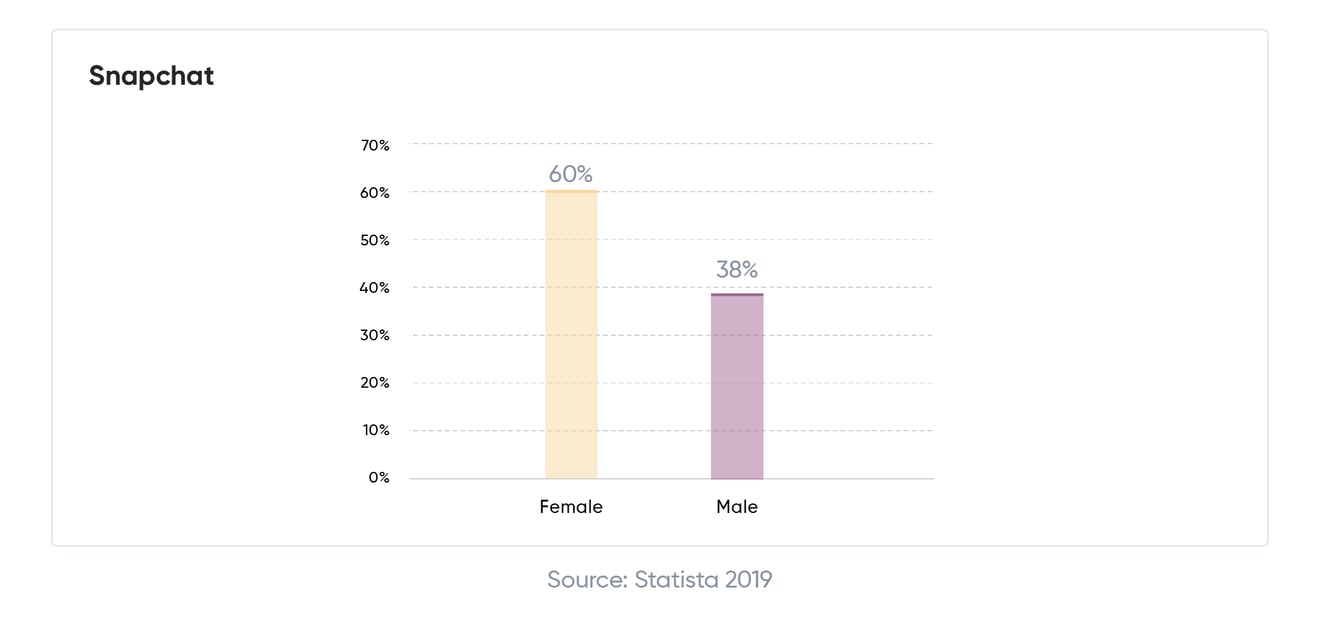 WhatsApp is the Worldwide #1 Messaging App
Sitting at 1.5 billion users spread across 180+ countries, WhatsApp is the single most used messaging app in history. And nearly half of those users are in the Gen Z cohort.
Using WhatsApp in recruitment marketing is a little different than social media channels, as there is no advertising on this network and it requires consent before a company can contact a user. So the reason to have a presence here is mostly to show your audience that you hear them, understand their priorities, and can adapt your processes to take them into account.
The idea is that if a candidate specifies a preference for communicating via WhatsApp, and you can accommodate that request, it positions you as an ally in their search for a solid employer with good values.
WhatsApp owner Facebook recently announced a feature where Facebook and Instagram ads will be able to include a CTA that will open a chat window in WhatsApp, so setting up your presence on this communications platform now will ensure you're ready to incorporate this new feature quickly to broaden your reach across networks.
Facebook Holds Strong as the #1 Social Network around the World
With a whopping 2 billion active users, the granddaddy of all social media is a solid choice for BPO talent acquisition, no matter your market. A strong half of this global user base is considered Generation Z, so it's easy to get your message in front of the right people. And the robust ad platform, Ad Manager, gives you access to the most powerful segmentation metrics of any platform.
What's more, to make use of advertising on Instagram and the upcoming click-through CTA to WhatsApp, you need an account in Ad Manager, so setting up a strong Facebook presence at this juncture can only help reach the broadest swath of your target audience possible in the least amount of time.
- Facebook audiences like consistency, so using your Recruitment Marketing Automation tool to schedule posts to go out at the right time for your audience's timezone is a great way to position yourself as a trustworthy company.
- BPO is battling a bad reputation in some areas, so it will take time and a concerted effort on your part to convince your audience that a job with your organization offers what they want and can lead to a fulfilling career, not just a job.
- Employing strong recruitment marketing tactics, strategic use of automation via an RMA solution, and keeping a good sense of humor will ensure you get off on the right foot with your BPO recruiting campaign.
And using these tools to convey your awesome EB and display the wonders of your EVP across these channels will, over time, lead to a strong talent pool ready and willing to jump in at a moment's notice and start their career off right.
Resources:
https://wearesocial.com/blog/2019/01/digital-2019-global-internet-use-accelerates