A career-focused email newsletter is a fantastic way to keep your talent pool updated on company happenings, alert them to new openings, and generally ensure that you and your company stay top-of-mind.
After all, isn't the idea to have a group of high-quality potential candidates ready and willing to jump on your open positions?
With that in mind, we've pulled together a list of our top 9 recommended best practices for building a career newsletter that will help drive those conversions.
1) Make Use of the Data You Already Have
Chances are, your ATS already contains the contact info for hundreds, if not thousands of previous applicants.
Are you using that data?
With one little shift to your application process, the addition of an opt-in selection, you could be sending all of those folks a regular, insightful, and engaging newsletter.
Previous applicants are often the most excited audience segment you have, seeing as how they've already shown their desire to work for your company.
It's up to you to do what you can to stay top-of-mind and keep them primed to send in another application when the right opportunity presents itself, perhaps by including current openings in that newsletter.

2) Segment, Segment, then Micro-Segment
Contact list segmentation is another trick finding it's way over to talent acquisition from the inbound marketing world. It seems pretty obvious, don't send inappropriate information to the wrong people.
If someone has applied for an engineering job in the past, chances are they don't want to hear about the strides your shipping department is making or your current openings in finance and billing.

The focus of your newsletter is to keep your talent pool engaged and your company at the top of their list of employers of choice until they find the right position.
- Ensure that everyone is getting relevant, timely emails full of relevant and timely information—for them.
- When corporate emails contain engaging information the recipients consider relevant and timely, those emails can drive up to 18x more conversions than broadcast emails that are not segmented at all.
- Use your CMS carefully, to get your list divided up by whatever criteria you deem appropriate. Department applied to, current job title, geographical location, the sky's the limit. You're only limited by the information you collect and store about each candidate.
3) Keep that List Clean
When you're segmenting your contact list, something else to keep an eye on is the number of unreachable, incomplete, or otherwise unusable contacts. There are plug-ins available for most CMS systems that can weed these out for you, saving you the time, energy, and money that can be involved.
Most bulk email systems charge by the message sent, they don't take into account bounces or unattended inboxes, it's your job to clean these out before you hit send.
4) Schedule for Consistency
You're already using recruitment marketing automation software, right? For the exact same reasons, you'll want to use an email scheduling tool to ensure your newsletters go out at a regular day and time.
People love consistency. And if you want to remain a trustworthy source of information for your talent pool while they wait for the right opportunity, making sure your emails hit their inboxes at the same time every week is a great place to start.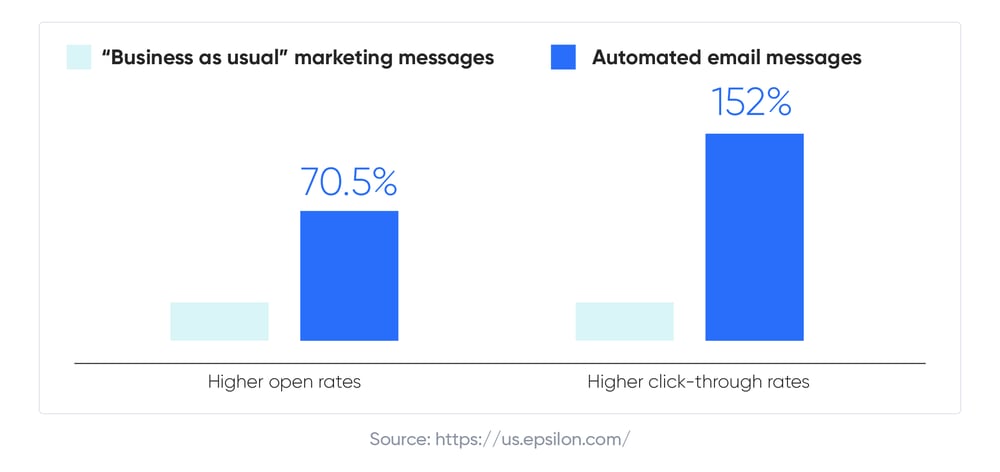 Automated email messages have 70.5% higher open rates and 152% higher click-through rates than "business as usual" marketing messages. What more reason could you need to get those opt-ins, segment that list, and get some career newsletters scheduled to go out ASAP?
5) Offer Something Special
You don't want to inundate your audience with the same posts, the same videos, or the same infographics in all of their feeds AND their inboxes.
- Don't just use your newsletter to send links to your latest Facebook post or testimonial video.
- Write original content that is specific to each segment your newsletter goes out to.
- Run give-aways, ask for feedback in the form of polls, or provide write-ups of recent company news that is relevant to the teams these folks are looking at joining.
6) Follow RM Best Practices
Since your newsletter falls under the category of recruitment marketing efforts, it's a definite best practice to stick with the same guidelines you're already following in other areas of your campaigns.
- You have an employer brand voice guideline document, so follow it in your newsletter content.
- You remember to include job descriptions when you post to Facebook, so do the same in your newsletters (based on segment, of course).
- You always respond to Twitter mentions within 24 business hours, so be sure your newsletter is set up so that if someone replies to it that message is seen by a real person in that same timeframe.
7) Mix it Up: the Content, that is
While you're segmenting your talent pool, it's also a good idea to keep in mind the stage of the candidate's journey that everyone is at.
- That same contact list will likely include some currently active applicants, so it's probably not a great idea to keep sending them generic information about the company as a whole.
- Tailor the content to be team specific, or job title specific, for active applicants.
- This shows them that you're paying attention to their current status and are constantly monitoring it in order to keep their emails on point. Maybe through in some interview tips while you're at it.
8) Make it Personal
The goal of your career newsletter is conversions.You want your talent pool primed and ready to jump from potential candidate to active applicant at a moments notice.
There is one key to ensuring that they're ready to go that often gets overlooked—personalization. This applies as much to your company as it does to the applicant.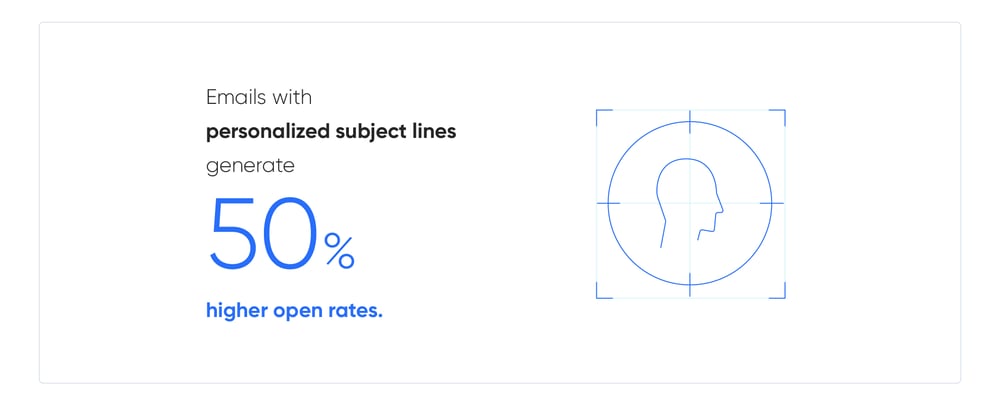 - Email automation systems can do things like merge candidate's first names into the greeting of each newsletter, that's easy.
- The "from" line, as well as the signature should both contain the contact information for a real live member of your team.
- Be sure the "reply-to" address is associated with a real person as well, nobody likes getting a bounce-back notice when they respond to what they think is a real person.
9) Make Subscribing Easy, Unsubscribing too
And last, but in no way least— people share emails they find value in, so it's critical to have a prominent "Subscribe" CTA somewhere in every newsletter.
Just as critical is an easy to find "Unsubscribe" button. The latter shouldn't be as prominent as the former, obviously. But making it easy to find goes a long way toward showing your audience that you value their time and energy and want them to know you won't take it personally if they choose to ditch your newsletter in favor of something else.
You may be surprised by how many people will stay on the list simply because they can see how easy it is to get off it should they decide to.
According to recent surveys, as much as 50% of the public says they read most or all of the email they receive.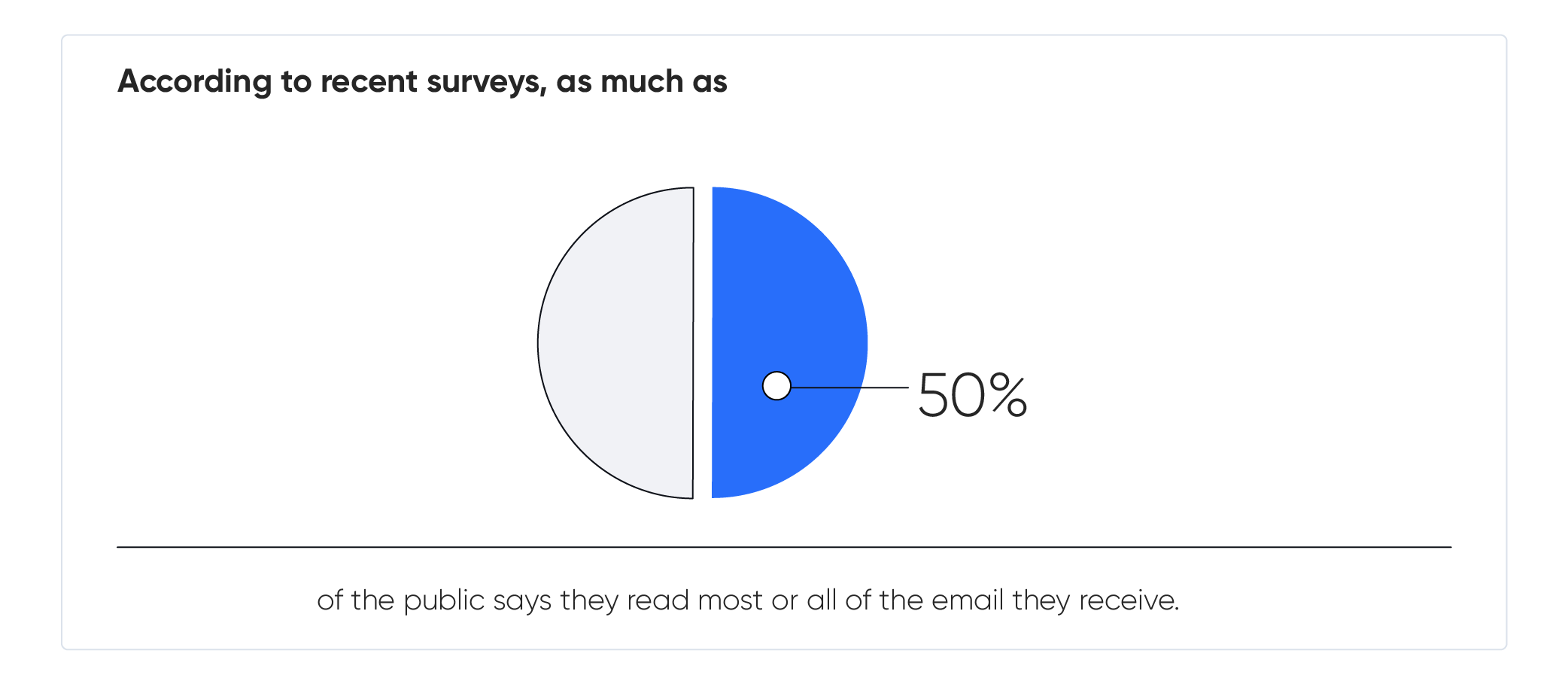 That's a better hit rate than many social media channels, and makes a career-oriented newsletter a solid way to engage your pool of potential applicants. And the more they learn from you, the more trust they're going to have, and the more likely they are to convert when the time is right.