Remote work is the new normal. With that in mind, how should you adapt your recruitment strategy to account for the permanence of remote work, even in a post-COVID world? This article will go into how you can use automation to make sure your recruitment processes are well-suited for the new age of remote work.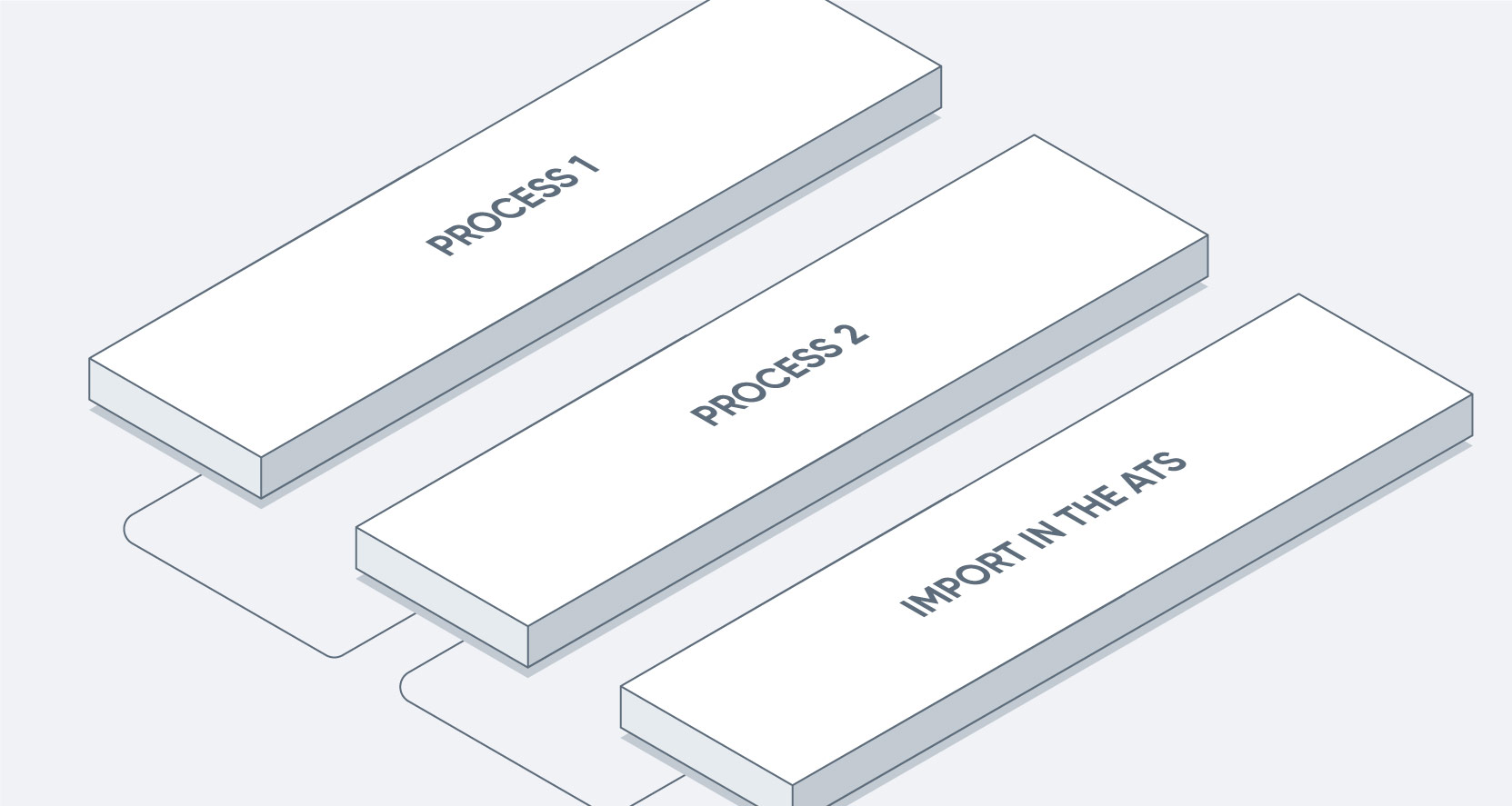 Remote work is here to stay
When the COVID-19 pandemic first started, remote work was seen as a temporary measure for short-term confinement. But after 2 years of restrictions, remote work became more and more of a mainstay. Over the course of this period, companies have hired for countless positions that have always been remote. This means that a new employee wasn't just temporarily set up to work from home, with plans to come to the office a bit — the new hire was onboarded remotely and had likely never his employers and colleagues on location.
And at this point, after 2 years, you may be thinking that the COVID-19 situation really is nearing its end and that things will go back to normal soon enough, so there's no need to plan around remote work. But here's the thing: after having spent so much time doing remote work, a lot of people have come to prefer it over on-location work. Flexjobs found that around 2/3rds of surveyed employees planned to continue working remotely post-pandemic, with many claiming improvements in productivity, teamwork, and time management.
In other words, it looks like remote work is likely to stick around for longer than COVID-19 will. If that is the case, then recruiters need to plan around it accordingly, because it looks like the hiring landscape has changed for the long term.
Recruiting for remote work
Remote work is heavily reliant on various software and networks to bridge the gap between the employees' homes and their workplaces. Conference applications like Zoom and Teams are used for day-to-day communication, and more and more companies have had to move to a digital timesheet system rather than a traditional paper one to keep track of remote work hours.
Just like work itself is impacted by a shift toward remote and stay-at-home, so is recruitment.
Recruitment is already an area that has benefitted from various levels of automation. Moving into the age of remote work, the online platforms that recruitment automation was already relying on will become even more important. People who work remotely have a stronger online network of connections. At the same time, their in-person social network is weaker compared to people who work on location. So when transitioning jobs, a remote worker will rely on online platforms more heavily than a traditional worker during their job search. This means that online recruitment hubs like job boards and your careers page are going to grow in relevancy.
During the hiring process, candidacies will be slightly different than what we've grown used to. The biggest thing to keep in mind is that most interviews will have to be carried out online rather than in person for remote hires.
On top of that, things will also be different immediately after a candidate is hired. Onboarding for remote workers is something that companies are still adjusting to. The great thing about online onboarding is that it leaves much more room for automation than traditional onboarding does.
With that said, let's look into specific areas that could benefit from more automation when recruiting for remote work.
Automating resume screening
Resume screening is when a candidate's qualification for a position is determined based on their resume. For the vast majority of positions, this step can be heavily automated. Sifting through resumes online is the most tedious step of recruiting, and we've reached the point where our software solutions are more than capable of reducing your initial pool of applicants down to a select few qualified candidates for your team to look at afterward.
With the growing importance of remote work, online job applications will take up an even bigger piece of the pie than ever before. This means that you'll have to deal with even more totally irrelevant or unqualified applicants flooding your job posting. In other words, automating this stage of the recruitment process has never been more important.
Don't forget that automating screening isn't just about getting rid of superfluous applications. It's also about making sure that you're seeing every single candidate that could be a good fit for the job. Without automating your screening process, your recruitment team may find the "ideal" fit for the job without even having gone through all the applications.
Automating screening is better for your company and your recruitment team, but it also makes sure that all the best candidates have a fair shot at the job. Given that you're going to have a lot of remote candidates coming in, that's something you don't want to miss out on.
Automating onboarding
According to Sapling, the majority of onboarding is focused on paperwork for most companies. Filling out paperwork is not only boring but it's also extremely time inefficient and difficult to organize once completed. Shoving paperwork into file holders for remote workers may turn into a massive logistical nightmare if a big chunk of your employees is working remotely. What if they need access to certain documents? Then you'd need the have a digitized version of the documents for easy access… which means you'll need to dedicate time to data entry to create a digital database.
Overreliance on paperwork has always been a mess, but if more and more employees will be staying away from the office, things will become even more unmanageable. Automating these onboarding processes in order to accommodate both you and your new hires will be key to having a smooth remote onboarding process.
With the proper software solutions, you can automate many onboarding processes. Here are just some:
Account creation and synchronization
If your company has multiple platforms (Google, Zoom, Microsoft, etc.) and requires accounts to be created and synced for each platform, you can easily automate this step after acquiring all the necessary information from your new hire. They'll have access to all the platforms right away.
Automate scheduling. Generating a schedule based on your new hire's availability will save you a lot of back and forths in the early stages, and automated schedules are much easier to synchronize with the rest of your employees. Early training sessions are particularly easy to schedule when automated.
Sending equipment. It is surprisingly simple to automate sending a package to a new hire. If their work requires a specific set of tools to be delivered to their home, you can make sure this happens as soon as the candidate is hired. You can even add some branded merch to the package!
Automating interviews?
While automation is great for recruiting, you may not want to automate everything. Just because remote employees won't be working at the office, it doesn't mean that they won't appreciate the human element of recruitment.
Automating interviews is one area we think companies should stray away from. Interviews are the first opportunity both the company and the candidate have to get to know each other on a personal level. The candidate gets to show the employer what a resume couldn't possibly communicate about them, and the employer can show who was behind the online job posting that attracted the candidate.
Automating this step is not something you want to look into. Candidates respond extremely poorly to automated, impersonal interviews, finding it boring or even disrespectful. The amount of time your recruitment team will be saving won't be worth the number of candidates you will alienate by having automated interviews as a part of your recruitment process.
And at the end of the day, what should your recruitment team be focusing their time on, if not for interviews? You can automate almost any part of the recruitment process, all the menial, and repetitive tasks so that you can save time for your team to do the part of the job that only humans can do: interviews. You're better off focusing more on automating every other step of the recruitment process than automating interviews because they really are the only part of the process that requires some level of human interaction.