For anyone who already knows what RPA (robotic process automation) is, UiPath should require no introduction. They were Romania's first "unicorn" startup, and they recently announced a new valuation at nearly $7 billion—no mean feat for a company that was operating with just 50 employees as recently as 2015. Today, the company has more than 2,000 workers in offices spread across the world. They've helped organizations like NASA, General Electric, Lufthansa, and many others to reimagine their operations by automating processes that once had to be performed by hand—making them one of the most intriguing and innovative software startups in the world.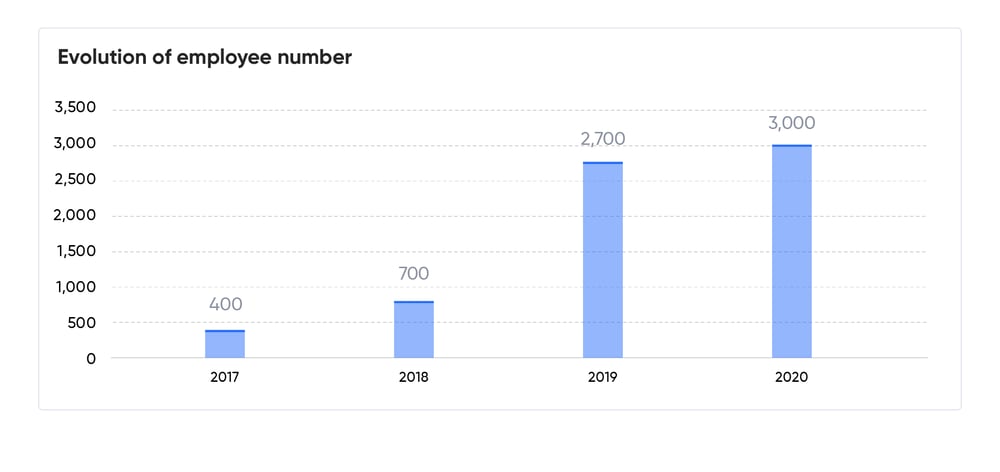 UiPath's success has been primarily a function of its cutting-edge technology and its innovative spirit—and a large share of the credit goes to the incredible team they've assembled. Their growing group of smart, talented workers wouldn't have been possible if UiPath hadn't taken a smart, automated approach to recruitment. By utilizing recruitment marketing to target passive candidates and spread their employer brand, they were able to build up enough employer brand gravity to generate more than 30,000 applicants directly to their career page each quarter. In so doing, they put themselves in a position to grow their team and ensure future success.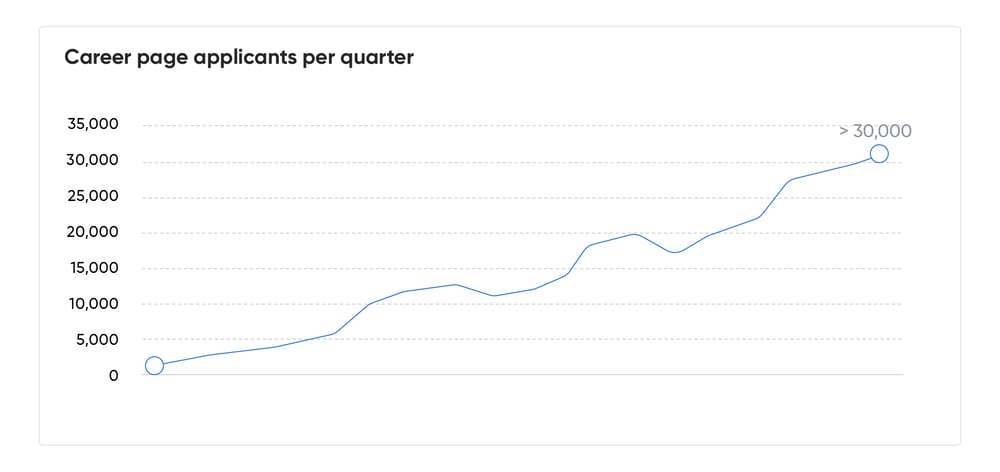 If you're wondering how they did it, you're not alone. Luckily, we were able to conduct a quick interview with Viorela Marcu, UiPath's Employer Branding Leader EMEA, to learn about their approach to finding talent in a competitive market.
Q: What challenges did UiPath face in trying to grow at such a rapid pace?
A: It's public knowledge that UiPath was officially named one of the fastest growing enterprise-level companies. Of course, it wasn't always a smooth ride—we had our share of challenges and we took each experience as an opportunity to learn and get better.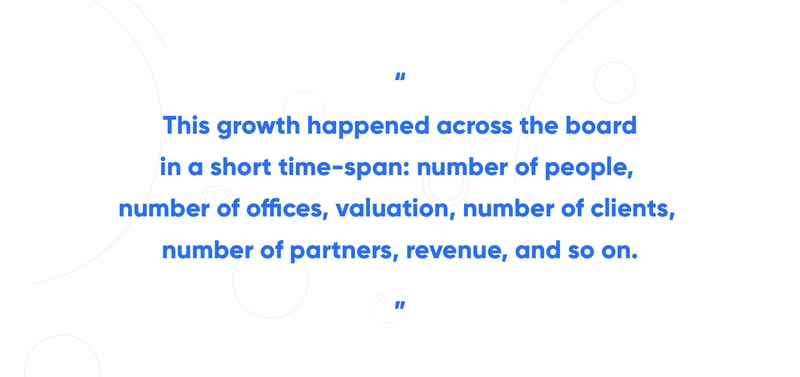 To give you a sense of what fast growth means for UiPath in terms of the number of employees, here's an example: when I joined in May last year, we were 700 people globally. As of this month, we will have reached 2700. Just 2 years ago, there were fewer than 100 employees across the entire company.

Recruiting thousands of people in just a couple of years wasn't the only challenge that we in the People OPS team had to tackle. We had to bolster the People OPS team itself, building a recruitment force that could rise to any challenge and work in partnership with the business as a whole—at the same time, we had to build a reputation as the employer of choice in our field, all while keeping our culture alive.
We let our values guide us every step of the way. We remained bold, taking smart risks. We were fast, humble, and passionate about what we do—all while admitting that we still have a lot to learn. This helped us a lot and it still does.
Q: Were there any hurdles you had to overcome that were specific to the RPA industry? What about the challenges that come from being an international company with multiple offices?
A: Robotic Process Automation is still quite new, so we had to build awareness around the concept and take time to explain both the technical side of it and its mission, in order to convince people to try a new path and learn new technology. At the same time, we had to adapt our message to specific roles that we had to hire. In R&D, for instance, RPA might not seem challenging at first—most developers associate it with visual programming or something similar—so we had to find ways to show them another side of RPA that was more technically engaging.
Recruiting in so many different regions was also interesting, as we had to try to understand the local culture and figure out the best ways to position UiPath in the local market in order to attract people that would be a good fit for us and our environment. So far, so good!
Q: How did you go about positioning yourself as an employer of choice within your industry?
A: We built our strategy around our culture and our people. At UiPath, people can bring their whole selves to work and have a visible impact. This is a place where the cement is still wet—you can come and leave your prints.
We stand true to our values and we're honest in all our interactions.
Here are some specific tactics that were really helpful in our employer branding journey: position UiPath as a thought leader; create opportunities to position our employees as experts in their domains, and create a content framework to help us showcase our product and our culture within a targeted social media strategy. This last item was customized by region, with the help of the SmartDreamers team.
Q: You said that one of the main challenges you had was growing out the People OPS team in particular—how did that affect your larger efforts?
A: There were a number of challenges that we had to tackle while implementing our strategy—time and person-power for the employer branding team being two of the most important ones. In the beginning, we were a team of two globally. Nowadays, we're up to five, but we're still outnumbered, considering all the initiatives that we would like to implement.
To make things work, we rely a lot on our colleagues from the local talent acquisition teams, involving them as much as possible. We are also lucky to work closely with the SmartDreamers team. Having a partner that understands our culture and supports us in all recruitment marketing areas takes a lot off our shoulders.
Q: What advice do you have for other companies that are trying to grow at a rapid pace?
A: I think the best advice, in general, is to be authentic: find your strong points; find your gaps, and be humble enough to admit them; make mistakes and learn from them.
And when it comes to employer branding, remember that your employer brand comes to life within your company—which is why you need to showcase your culture and value your people. Experiment a lot and find the strategy that works best for you, targeted to your needs and market context. Don't look for a 'one size fits all kind of solution.