And just like that, we find ourselves almost tending the second half of 2020.
As we reflect back, there are encouraging signs that some of the trends we saw first emerge in late 2019/early 2020 are not only still going strong but are in fact ramping up for a big close to the year.
We've gathered our top 7 of these trends, the ones we see not only going strong, but gathering steam and getting set to make an even bigger impact on talent acquisition not only today, but well into the future.
1. Remote/Contingent Workforce: The Gig Economy
There's been a lot of press coverage of the so-called "gig economy" recently, and not all of it is flattering. While we're not going to weigh in on that debate today, we do want to cover this trend as it is having a huge impact on talent acquisition and shows no signs of slowing down any time soon.
For our purposes, what we're calling the gig economy includes the things you read about, like driving for Lyft or working freelance gigs on Fiverr, but it also includes contingent and remote workers doing jobs like customer service or even software development projects.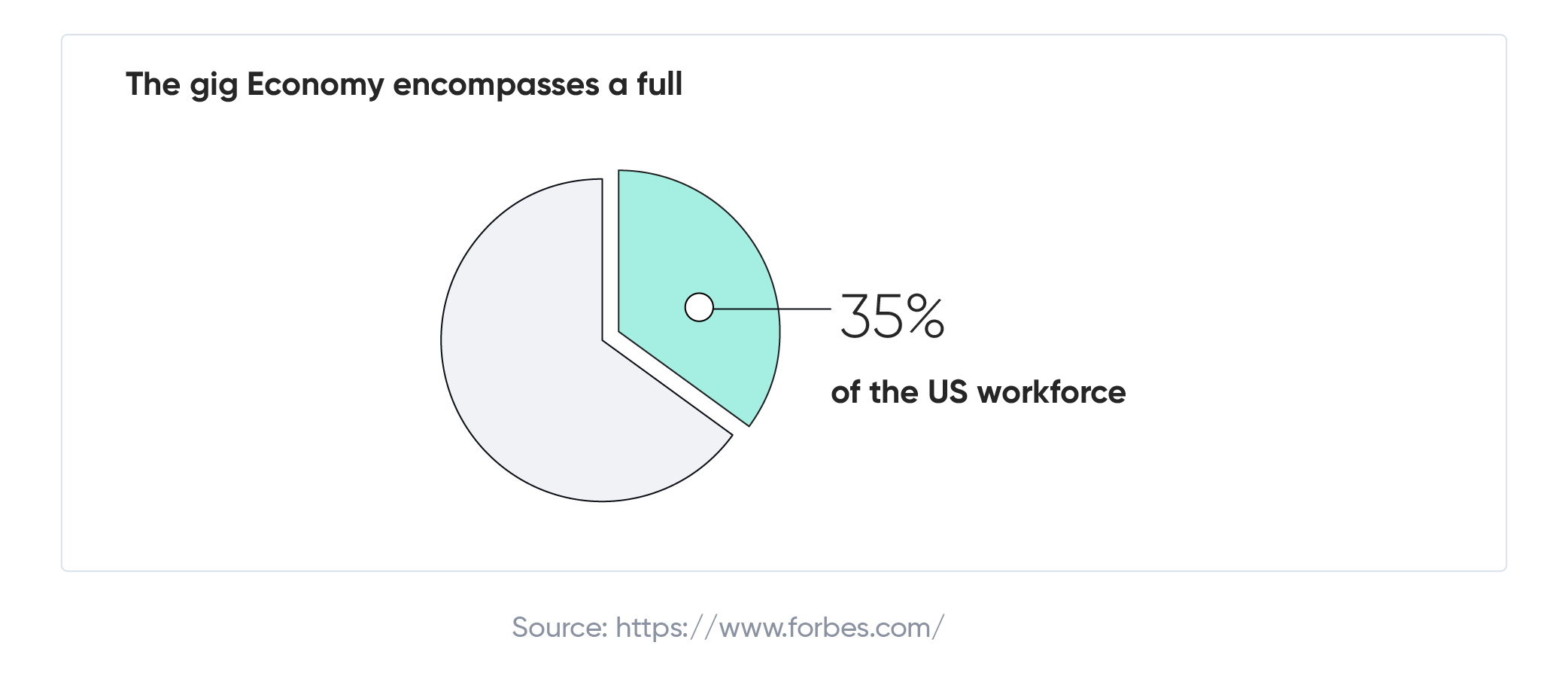 This category encompasses a full 35% of the US workforce, and it shows the growing focus on project-based hiring as opposed to role-based.
Instead of hiring a full time full-stack developer, companies are bringing in 3 on contract to complete an existing project, then everybody moves on to the next project in line. A side benefit for all involved parties is that remote work is highly appealing to both many companies and many workers alike.
A full 72% of talent professionals report that flexible working conditions like working from home is a top priority for the candidates they work with.
2. Collaborative Hiring
A fresh name for a perennial favorite tactic, collaborative hiring covers the combined power of employee referrals and hiring from within.
The current job market is highly skewed in favor of the candidate, meaning there are more openings than there are candidates to fill them.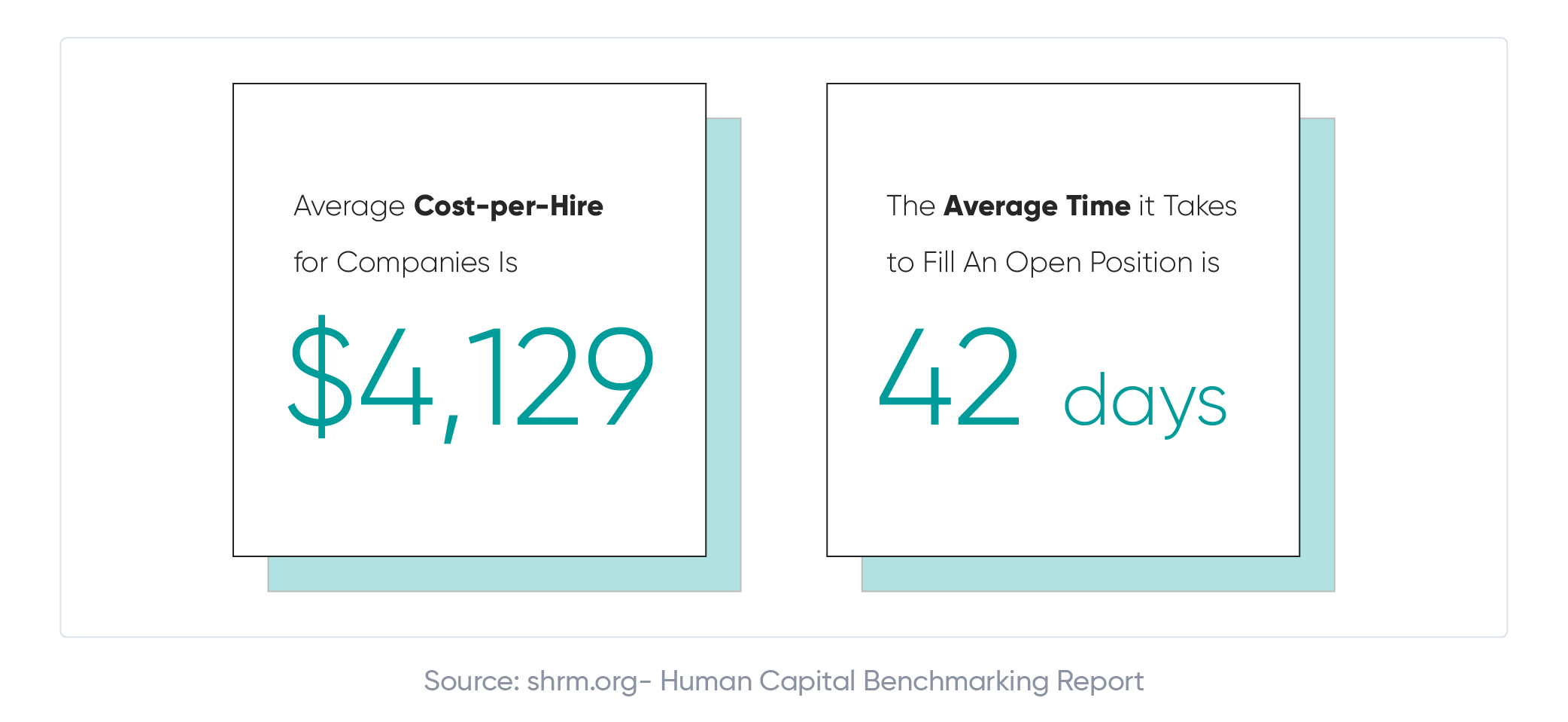 Savvy talent acquisition professionals are flocking back to these methods of locating the right people for their openings because it's a proven method that
- saves time and money, as well as bring in people who are more likely to stay on, be more engaged employees, and be more productive
- you can craft a more accurate job descriptions
- refine your candidate persona
- end up with a more engaged workforce as those employees who participated in the development of the opening go out and tell their friends all about how interactive you and the company are and what a great workplace environment that fosters.
3. Inbound Recruitment Marketing
Marketing and recruiting are moving closer together as more HR managers see the parallels between attracting buyers to a product and candidates to an open position.
This year saw a massive increase in the number of inbound marketing tactics making their way down the hall. Inbound recruitment marketing is the use of content like blog posts, social media updates, videos and more to convey your employer brand and employee value proposition to the right people, in the right place, and at the right time.
This process is coming to dominate the first half of the talent acquisition funnel, or the Awareness, Consideration, and Interest stages of the candidate journey.

- Inbound techniques simplify the process of growing your talent pool,
- they enable you to organically reach more potential candidates where they're already spending their online free time.
And by tailoring your messaging to this audience, you earn their trust gradually, making it more likely they will be ready and willing to join the team when the time is right.
Further, Jobvite reports that 47% of companies using social media recruiting say it's their top technique for growing EB organically. And with nearly ¼ of the world population having FB accounts, there's little doubt that you'll be able to reach your ideal candidates!
4. Focus on the Candidate Experience
We return to the candidate-centered nature of today's job market for our number four entry, the candidate experience. With more openings than people to fill them, candidates are seeing more perks and benefits than ever.
That means you, as the recruiter, have to work harder than ever to keep them engaged and delighted from the first time they encounter your content all the way through their first day on the job. And the way to do that is to focus more of your energy on the candidate experience.
This phrase covers everything from your social media presence, to your timeliness in responding to inquiries, to the accuracy of your job descriptions and the nature of your interview cycles.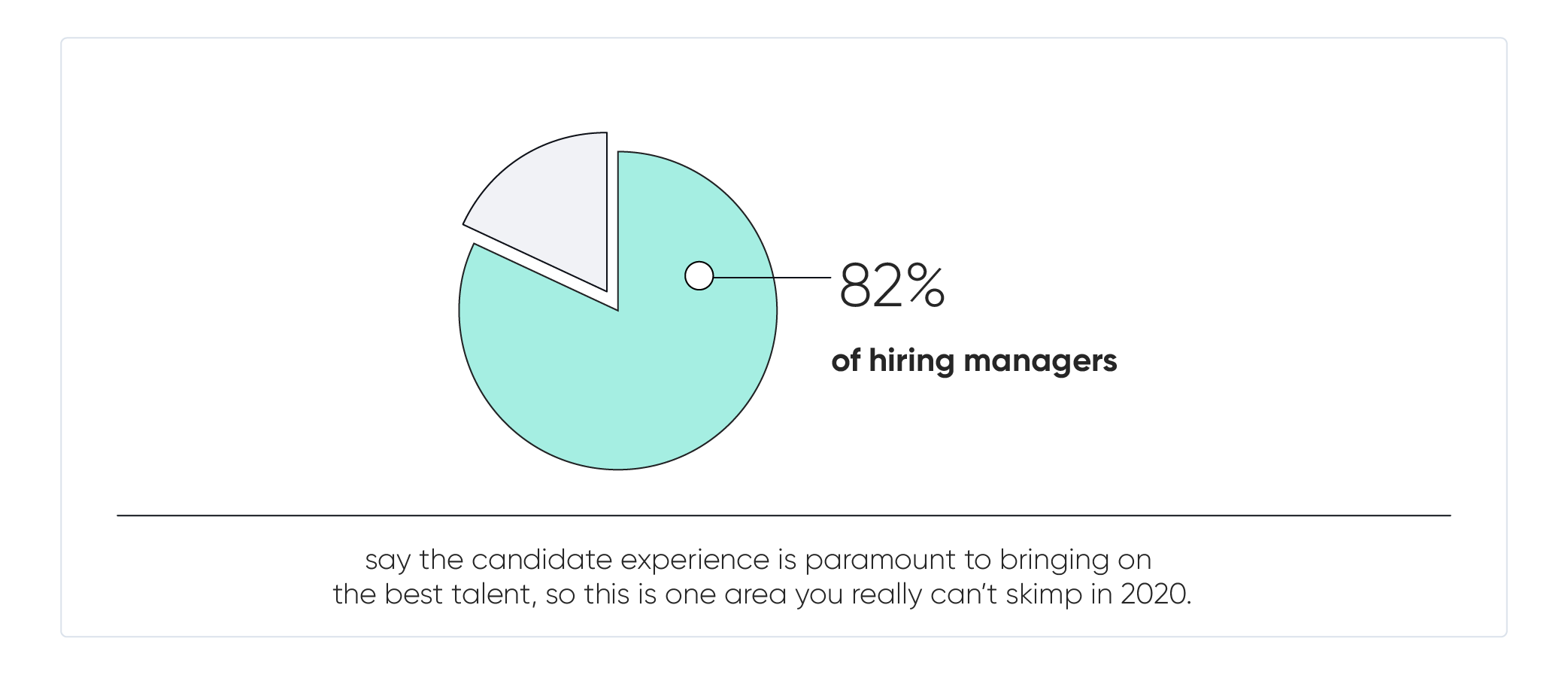 5. Data-Driven Recruiting
First, let's get one thing straight—data is everywhere. HR is no different, in fact, it's one of the biggest repositories of data in business today.
From your ATS records, to your candidates social media timelines, and from your newsletter mailing lists to full HR files, companies are finding new and innovative ways to use this data to streamline and focus their talent acquisition processes.
Data mining social media to better determine cultural fit. Mining your in-house databases and anonymized employee reviews to help construct more accurate personas. Even using historical hiring data to produce predictions for the coming quarter. All of this and more is being made easier and more accessible to HR teams through emerging AI technologies and recruitment marketing automation solutions.
6. The Importance of a Strong Employer Brand
We know, employer brand is far from a new concept.
That said, It has really come into its stride as a major player in the success of recruitment marketing efforts and overall talent acquisition this year.
For many of the same reasons already discussed, the importance of your EB will continue to grow through the rest of 2020 and beyond as a way to impress upon your potential candidates that you are the employer of choice in your industry.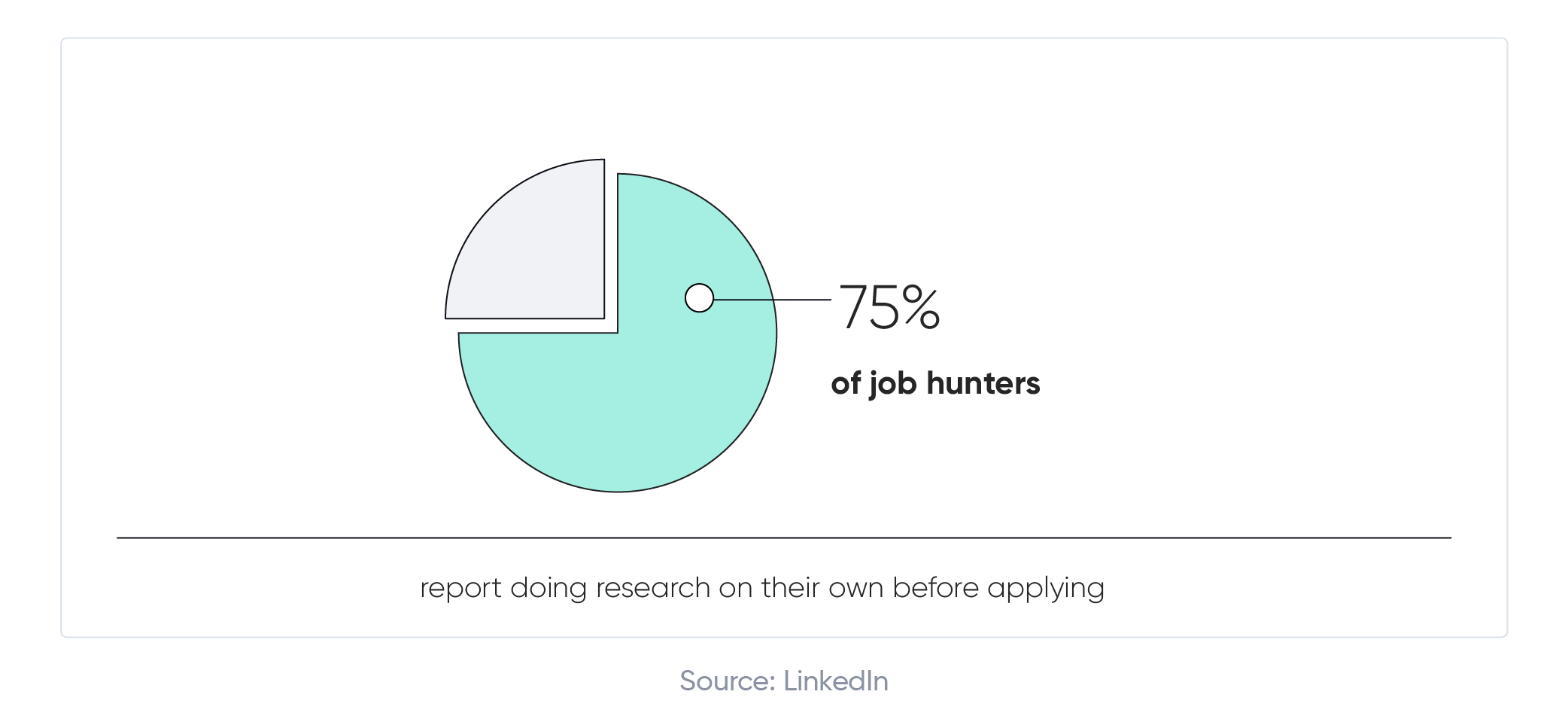 According to LinkedIn, 75% of job hunters report doing research on their own before applying, so being on top of your online reputation and the effect it has on your EB is critical.
Be sure your RM activities include a sizable chunk of time on social listening so you can mitigate any negative impact in a timely manner. As a side benefit to you, the stronger your EB, the happier your current employees with be, and the more likely they are to refer their friends for openings. And we've already touched on the importance of a strong employee referral program.
7. Growing Adoption of AI and other Emergent Technologies
And last, but by no means least, we have the continuing adoption of artificial intelligence and other emerging technologies in HR. This one is so crucial, in fact, that it underlies most of the other trends on our list today. Automation is nothing new for HR, with ATS systems incorporating some amount of automation going back a decade or more.
What is changing, however, is the ability of newer solutions to not only automate your talent acquisition processes, but to actually learn as they go and tailor themselves to better suit your needs.
As more full-featured suites are released that include chatbots and advanced analytics, the ability to combine your ATS, HRIS, and even RM into one all-encompassing solution will soon be a reality.
And the fact that these solutions are centered around an AI engine means the predictions they generate and the recommendations you will be able to make based on them will grow ever more accurate, making your talent acquisition campaigns and activities more persuasive and engaging than ever possible.