At one time or another, we've all been there: scrolling through your phone, you come across a job posting or an ad for a position that looks interesting. You click the link, and it takes you to a landing page that loads at glacial speeds. A second before you would have closed on the window and gone on with your day, the page finally loads—and it's a mess. It's clearly not optimized for mobile, and it's got endless dry paragraphs of awkwardly formatted text, all in print too tiny to read.
At this point, most of us have given up, but if you soldier on you're eventually presented with a deeply infuriating application, with no autofill functionality, no way to save, and potentially more than an hour's worth of redundant forms to fill out.
With industry norms like this, it's a miracle that anyone ever hires a qualified candidate. But things don't have to be this way. Job landing pages can be a sleek, conversion-centric part of your applicant funnel—and, as a result, a real competitive advantage for your business. If you can avoid common pitfalls like slow load times and too much content, you can keep applicants from dropping out of your process prematurely, and hire more qualified candidates as a result.
The question is: how?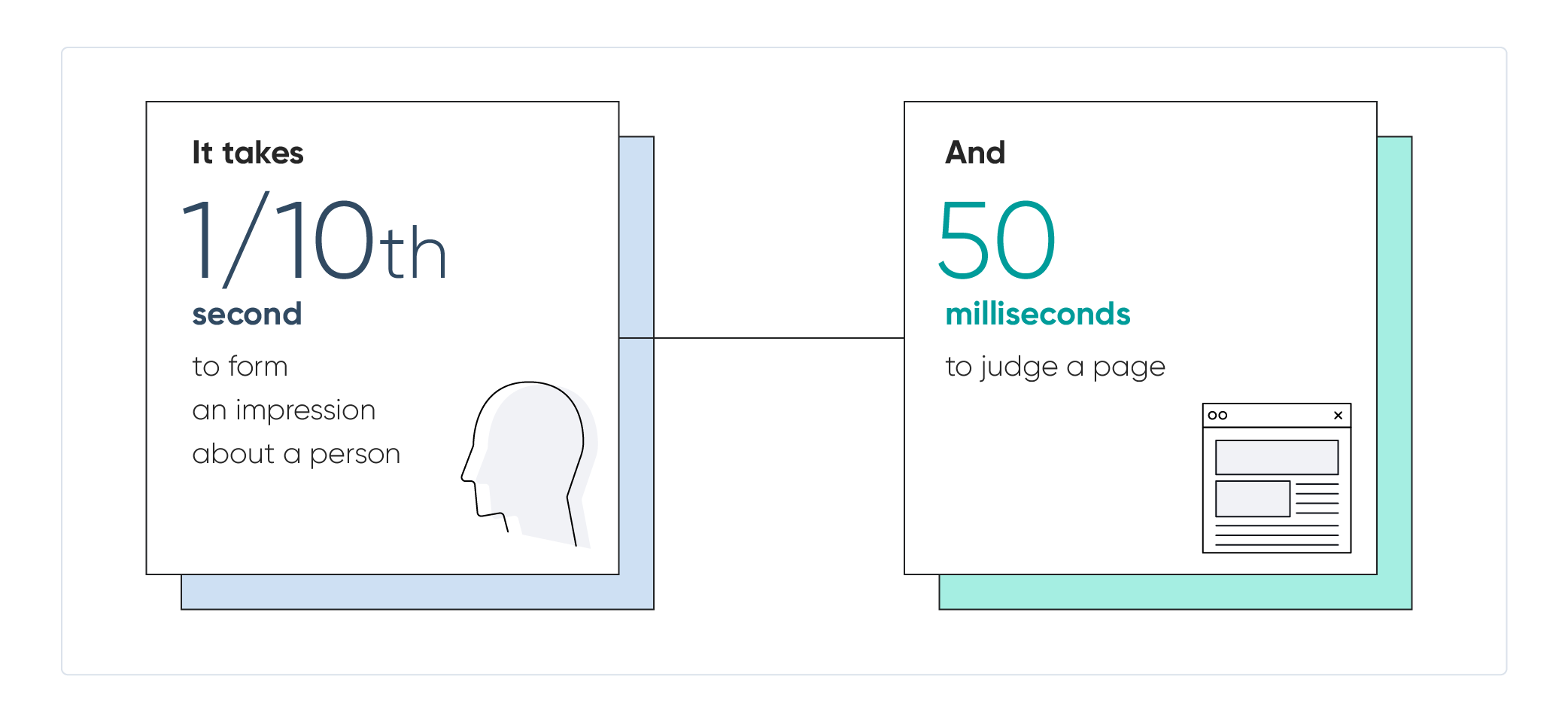 The Dropouts
Your first task when designing the perfect job landing page is to give applicants as few reasons to drop out of your process as possible. This begs the question, what are some of the elements of a landing page that might cause users to give up and turn their attention elsewhere?
For starters, there's mobile-unfriendliness. More than 80% of applicants will encounter your employer brand for first time on a mobile device—why not give them the option to keep engaging with you via mobile? This won't be a deal breaker for everyone, but it's an early chance to show applicants that you're aware of their needs and willing to put in the effort to meet them.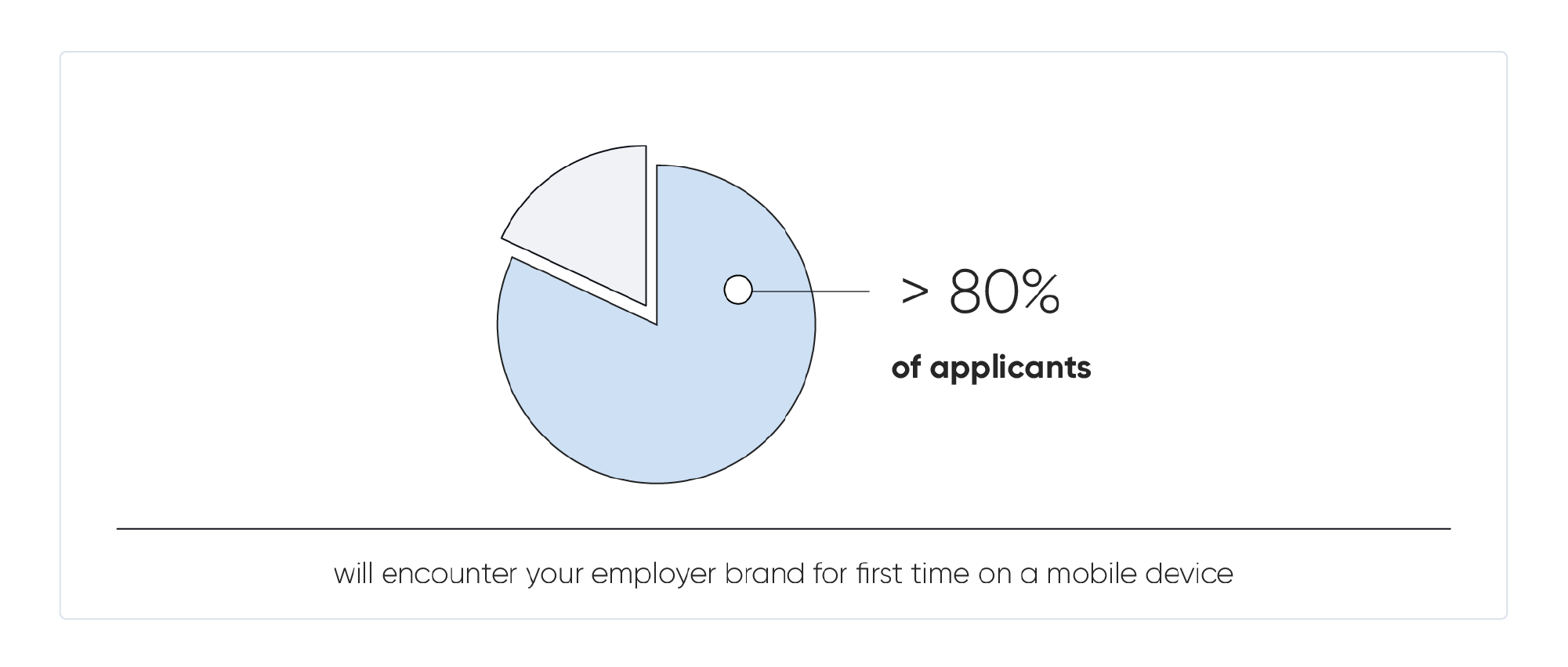 Next, look at the actual content on the page. Too often, employers give applicants way more information than they want or need, resulting in slow load times (causing additional dropout risks) and poor user experience. Yes, applicants will want to know a little bit about your company and the position that they're applying for, but by and large they will scroll down about twice at most before jumping ship. This is especially true if your text is too draconian.
People like to hear about benefits and growth opportunities, they like to get a sense of daily life at the company, but they might not appreciate a laundry list of incredibly specific job requirements and duties.
From there, the biggest risk for alienating your ideal job candidates comes in the form of the job application itself. If your landing page redirects to a long, circuitous application that will take forever to fill out, you're probably going to lose applicants. To be certain, many ATS solutions that offer real support to recruiters power these kinds of labor-intensive applications, but any added value that they might provide for recruiters is surely outweighed by the effect they have on wary job seekers.
Keep It Simple
Okay, we've given you a long list of what not to do with your landing pages. But what are the things you should be doing to optimize your conversion rate and delight incoming applicants?
The most important thing here is to keep it simple. A well-designed landing page will, first of all, be mobile friendly—which means that it should present its content in a way that's attractive and easy to understand.
You might want to open with an image that shows off your employees. Small touches like this will help to keep your employer brand and EVP (employee value proposition) top-of-mind even while applicants are wading into your application. From there, you can shift your focus to providing brief, useful copy. Start by introducing your applicants to your company, giving a short summation of your corporate values and why you do what you do, and then launching into some of the specifics of the job itself.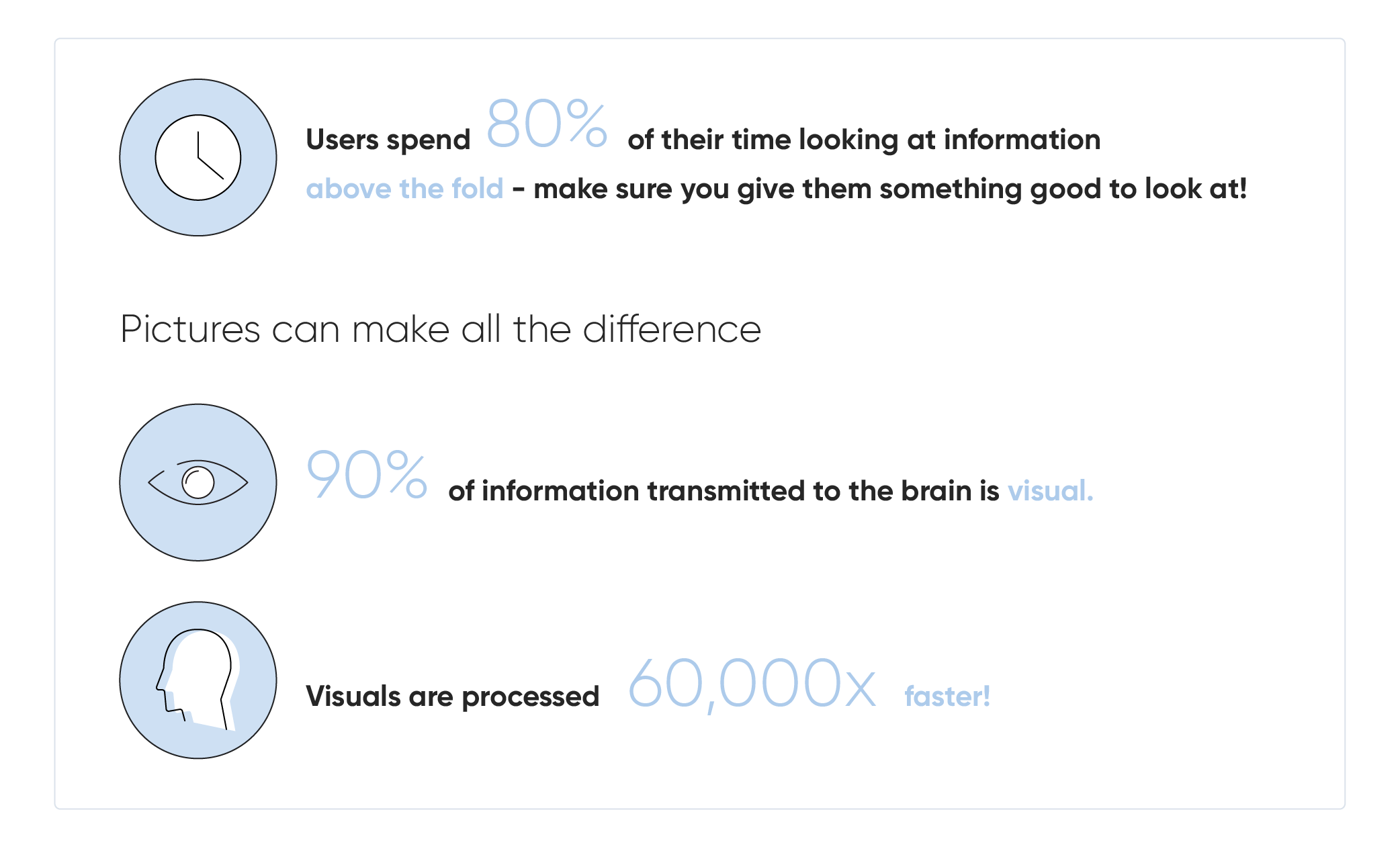 Crucially, your job description shouldn't just be a regurgitation of what it says about the position in your ATS. Give applicants only as much information as they really need to decide if the job might be a good fit. Like we said above, long lists of requirements (without benefits to balance them out) can be a turnoff.
If you provide short, readable text, it's more likely than not that your applicants will make it to the application itself. Here, you should provide a way to autofill information (possibly by allowing connectivity with Facebook or LinkedIn), and you should keep the information you're asking for short and sweet. Name, address, years of experience, etc. Have them upload a resume, and then send out an auto-response confirming that you received their application.
The Power of Employer Brand
Above, we may have given the impression that creating an ideal landing page is all about minimizing attrition. And, to be sure, that's one of the most important elements of this process. At the same time, it's crucial to remember that these pages are an important reflection of your employer brand more broadly. Once you've designed a simple, attractive page that won't make people want to tear their hair out, you can go one step further by reminding of why they should be excited about the position in the first place.
This can take different forms. Above, we alluded to the power of images to project your employer brand, but you can also do it through text. Think of these pages as a chance not just to retain and convert, but to delight your target personas by going above and beyond to provide them with value. This can be insider information, or simply a promise to keep in touch (conveniently, this is a way to reaffirm your employer brand), or even some concrete data about your work environment that will get them really excited to hear from you.
Who knows: if you really impress these applicants, they might even tell their friends.