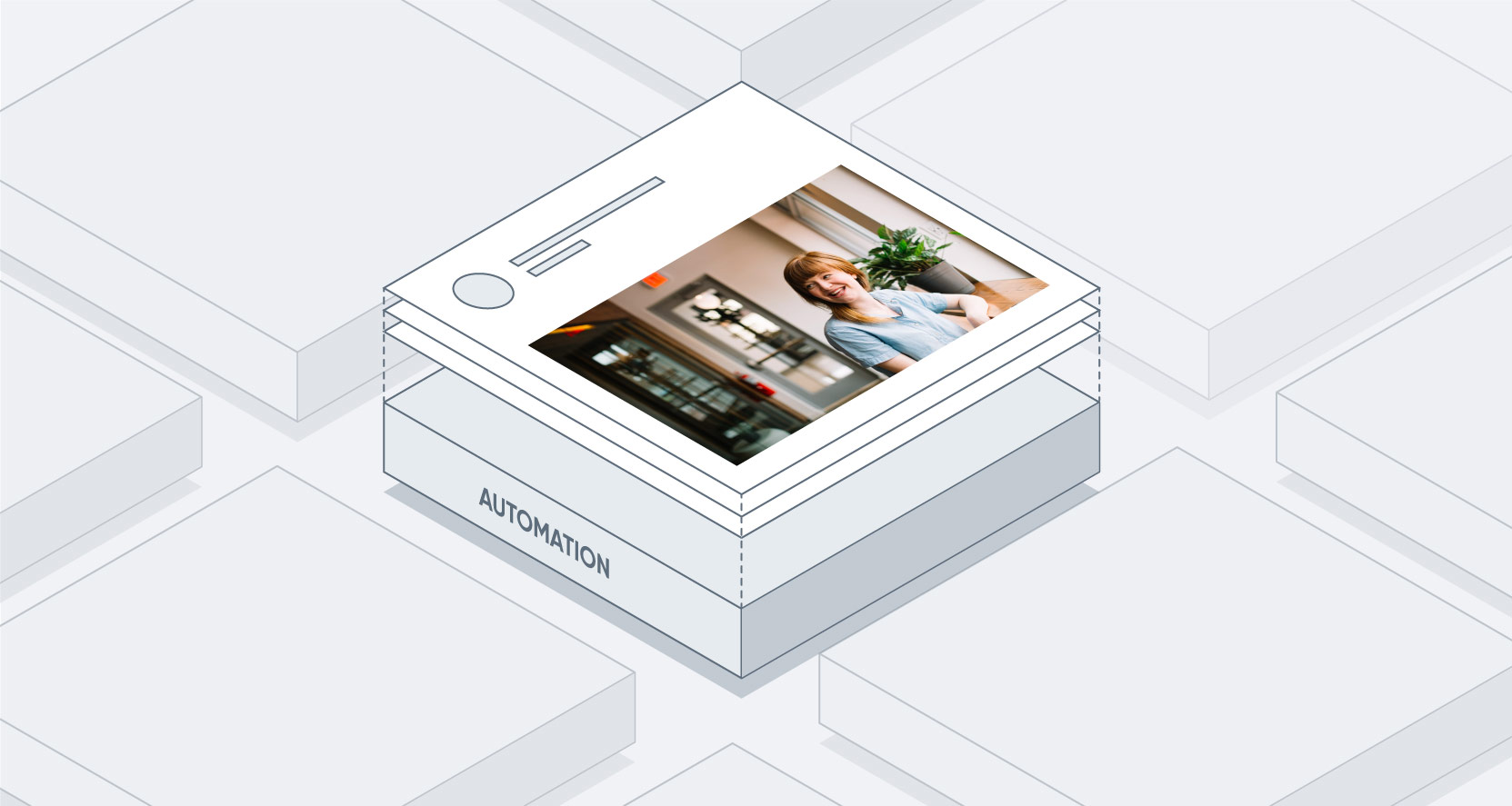 A lot of recruitment focuses on attracting active candidates: those who are already looking for a job. The reality is that 75% of the workforce are passive candidates, meaning they are not actively looking for jobs even though they might be interested in new opportunities.
Why would you want to focus your recruitment efforts on just a quarter of the available pool of workers? We believe that a strong recruitment strategy takes both passive and active candidates into consideration and builds around both.
Recruitment marketing automation can help you attract those valuable and numerous passive candidates, making your recruitment strategy more effective and complete.
Build passive candidate personas
We already know how important candidate personas can be for recruitment. Building a proper candidate persona is key to finding the perfect candidates for recruitment.
If you want to optimize recruitment for passive candidates, you can push your personas even further. It's totally fine to use your typical candidate persona for both active and passive candidates. But you can also try building exclusive personas for each type of candidate.
Depending on the industry, passive candidates won't be looking for a job for a number of reasons. Most often, it's because they already have a job they are happy with. But it can also be because they are unaware that there is demand for their skills, or even that they've retired or moved on to a different industry altogether.
This is where a passive candidate persona would come in handy. By carefully crafting the ideal passive candidate, you'll have a much easier time focusing on what you need to do to attract their attention.
You can use your automation tools to help build these personas. One of the best processes to take advantage of for building personas is sourcing. By combining sourcing with candidate personas, you'll have all the data you need, combined with direction to use that data.
For instance, you can gather data on LinkedIn users with a skillset you desire (something which both passive and active candidates will have in common) but who aren't looking for a job. With this data, you can figure out what your passive candidates are like, and more importantly, why they remain passive.
This means properties like salary, benefits, workload, location, workplace infrastructure, management style, culture, and many more. You may think that your passive and active personas will share all these things in common, but that's not always the case.
Passive candidates are usually more comfortable with their current situation, whereas active candidates are more hungry for a job. This often means that active candidates are more flexible and willing to compromise than passive candidates. So if you're trying to attract passive candidates, it's best to have a very precise picture of what is keeping them passive so that you can address whatever that is.
In other words, building a passive candidate persona will help you figure out who it is you are targeting, but also whether your business is offering enough to grab these candidates' attention.
Maximize social media advertising
Now that you've built your persona and you know what you're working with, you can move on to the hard part: reaching passive candidates.
The problem with reaching passive candidates is that there often isn't that much opportunity to do so. The vast majority of passive candidates already have a job. That means they spend a big chunk of their time working. What you want to aim for is to grab their attention when they aren't busy doing the job they already enjoy.
Look back at your candidate persona and figure out what your ideal candidate does after work. In today's world, a pretty reliable bet is that they spend at least some time on non-B2B social media: Instagram, Twitter, Facebook, Youtube, etc.
Once you figure out which social media platform your candidate is most likely to browse after a day's work, you can start investing in advertising on it. Remember that active and passive candidates will be attracted by different things. When designing your social media ad, you may need to tweak some things if you're trying to target passive candidates specifically.
For example, an active candidate might be spending more time on LinkedIn browsing for jobs, whereas a passive candidate may just use social media to wind down after working all day. This changes the relevant platform for each candidate type. Understanding the slight differences between your passive and active candidates will be key to creating the most effective recruiting ads.
Focus on remarketing
One thing to know about candidates is that they aren't stuck in one phase forever. Active candidates are usually only active for a short period of time, and passive candidates can shift from passive to active and back to passive.
That means that a candidate who is currently passive may have already visited your career page when they were actively searching for a job. Oftentimes, all passive candidates need is a reminder that an opportunity exists to become active. This is where remarketing can be pivotal.
Automated remarketing will allow you to automatically advertise to people who have previously visited your careers page. This is an amazing way to remind previously active candidates that opportunities that they may have missed previously are still available to them.
Typically, remarketing campaigns require a third-party advertising agency to help you set everything up. This can result in communication issues if the agency doesn't perfectly understand what your business does and seeks from an ideal candidate. Through automation, you can skip the middleman and put your remarketing on autopilot, letting AI-powered tools figure out exactly what your business needs with minimal guidance.
Cultivate a strong employer brand
The biggest difference between passive and active candidates is that passive candidates will almost never organically look for you as an employer. That means that it's your job to reach them and make yourself known to them.
Strategies like advertising and remarketing are more of a proactive approach, where you are targeting candidates and trying to capture their attention. While these strategies are extremely effective, they're not entirely sufficient.
You can also use more passive strategies to attract passive candidates. The best passive strategy is investing in building a strong employer brand for your company. Just like in marketing, having a strong brand is extremely valuable. Advertising helps build a brand, but a good brand creates its own advertising: people will talk about you, leave reviews about working for you, and maybe even make content about your workplace. All of the benefits of effective marketing without paying for it.
By cultivating a strong brand and simply waiting, you're almost guaranteed to reach passive candidates. Passive candidates very rarely apply organically for jobs, but one of the ways to drive organic traffic from passive candidates is to attract them passively, through strong branding.
You can use automation to make sure your employer brand is strong. You can use software to track your branding metrics: things like the number of organic applications you get, and your average cost per hire. The stronger your brand is, the more noticeable your progress will be in these areas.
Use proper candidate relationship management
Candidate Relationship Management (CRM) is a method for managing and improving candidate experience and engagement for the current and future candidates. By powering your CRM with automation tools, you open up your recruiting team to more insight and tools.
You can use automated CRM to build a talent pool. Talent pools are a bank of candidates who aren't currently available but are nevertheless attractive to your business. This is exactly where you'd want to put passive candidates you interact with. While you might not always be able to turn a passive candidate into an active one, you can keep them stored in your talent pool and retarget them at a later date.
On top of this, you can use CRM to track your recruitment campaigns' performance. If you have a campaign that is specifically targeting passive candidates, you can use automated CRM tools to measure results through data and use it to further improve future campaigns.
Try SmartDreamers
SmartDreamers is committed to offering top-of-the-line marketing solutions. We have several tools that are adapted to attract passive candidates. Social media advertising, CRM tools, employer branding, remarketing, all these can be automated easily with SmartDreamers. If you're interested in taking your passive candidate recruitment to a new level, you can sign up and try out our demo for free at any time.